The Edmonds area is filled with an exciting array of independent businesses to explore and support! From restaurants that serve up authentic and comforting fare to shops stocked with treasures you can't find anywhere else, the businesses in Edmonds are made even stronger by the support of loyal customers and the warmth of the staff who grew up here.
Check out our list of 16 excellent independent businesses in Edmonds that are definitely worth a visit:
---
RESTAURANTS
Hours: 4:00p-11:00pm Monday-Thursday; 3:00pm-1:00am Friday; 12:00pm-1:00am Saturday; 12:00pm-11:00pm Sunday
Located at 109 4th Ave. N. Edmonds, WA 98020
If you're looking for a relaxing night out with friends, the Church Key Pub has you covered. This bar features a selection of hearty, yet affordable sandwiches, flatbreads, entrees, and more, in addition to a rotating tap of up to 19 unique craft beers and a vibe that blends the flavors of an Irish pub with the familiar comfort of a local hangout.
"Church Key Pub has the best food! This place is always packed—standing room only. Yes, the beer selection is grand but the gourmet grilled cheese sandwich, homemade chicken pot pie, salads and fresh pretzel with cheese are fantastic. I've never ordered something there I didn't really like."-REALTOR® Melody Benton
For a fun night that won't break the bank, stop on into the Church Key Pub!
---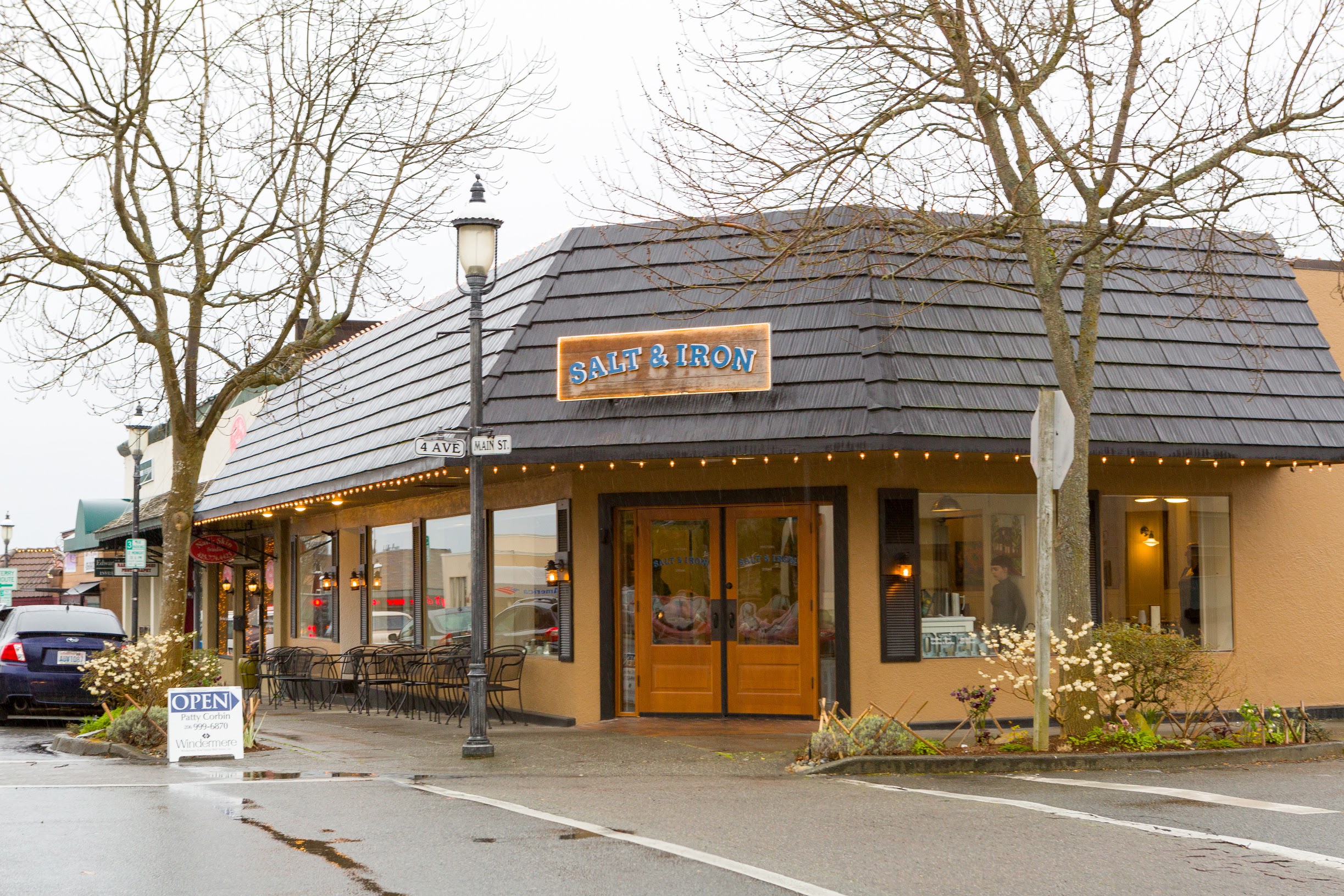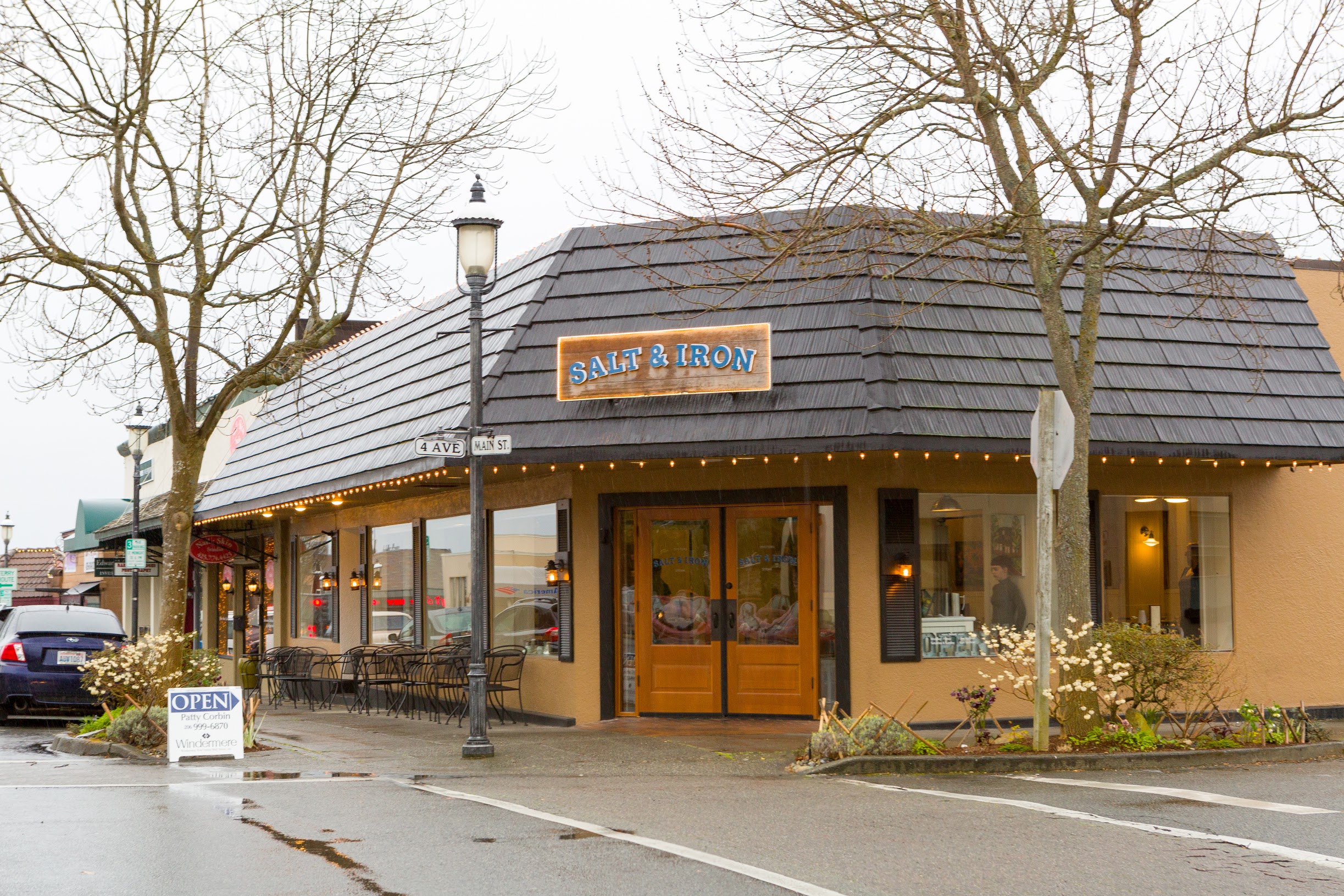 Hours: 11:00am-10:00pm Monday-Thursday; 11:00am-11:00pm Friday; 9:00am-11:00pm Saturday; 9:00am-10:00pm Sunday
Located at 321 Main St. (in Downtown Edmonds) Edmonds, WA 98020
With a bright and welcoming atmosphere in the heart of busy downtown Edmonds, Salt & Iron takes an elegant, yet laid-back approach to fresh American Northwest cuisine. "Salt & Iron has been a great addition to the downtown food scene. Their menu is fresh and offers a fun spot to celebrate a special occasion whether it is their yummy brunch on the weekend or a tasty dinner," says Lena Wood Maul.
Speaking of brunch, according to Caitlyn Johnson, "Salt and Iron is my go-to for brunch. The breakfast sandwiches and mimosas are my favorite!" If you want to experience what all the buzz is about, make a reservation at Salt & Iron!
---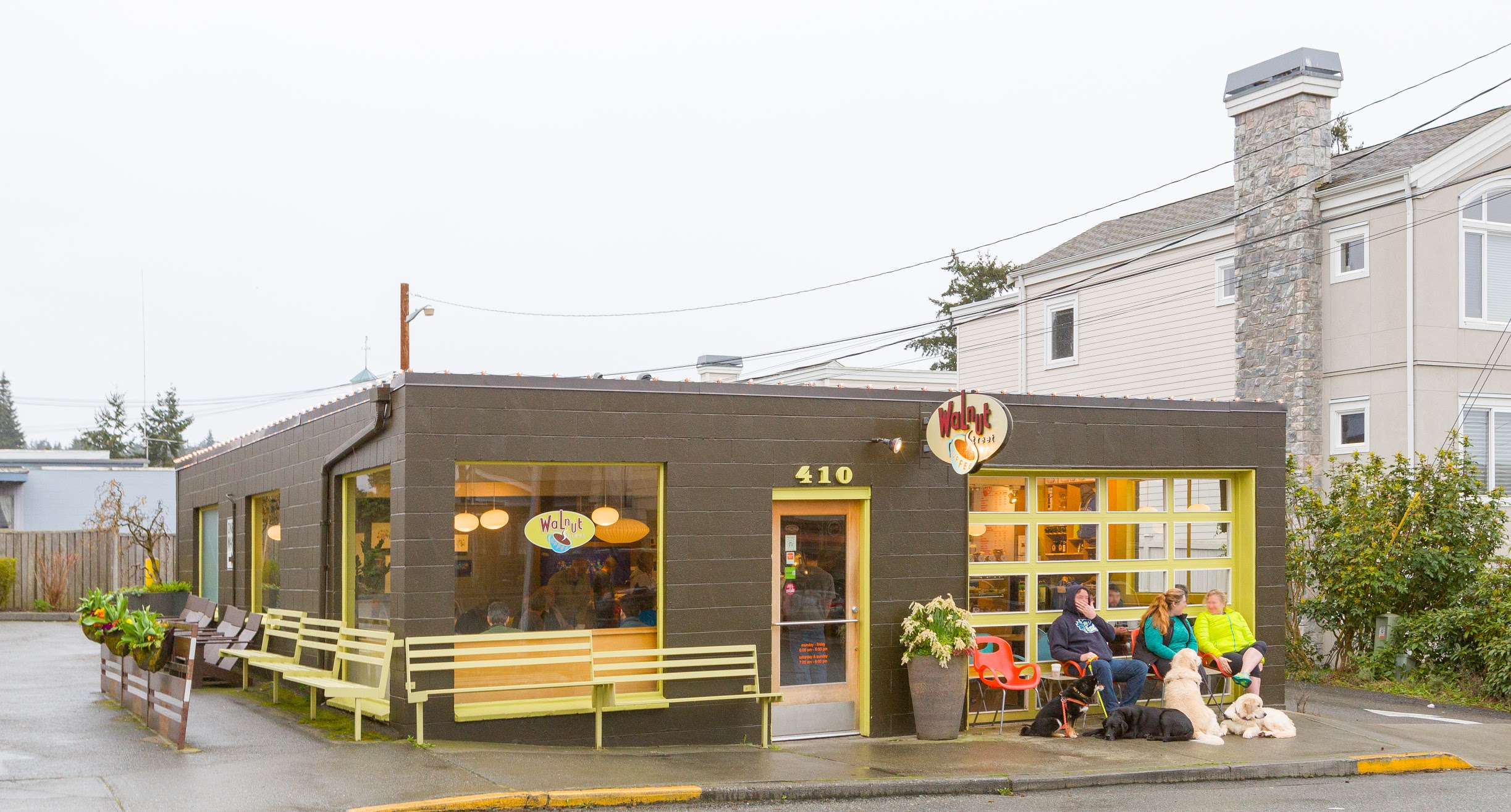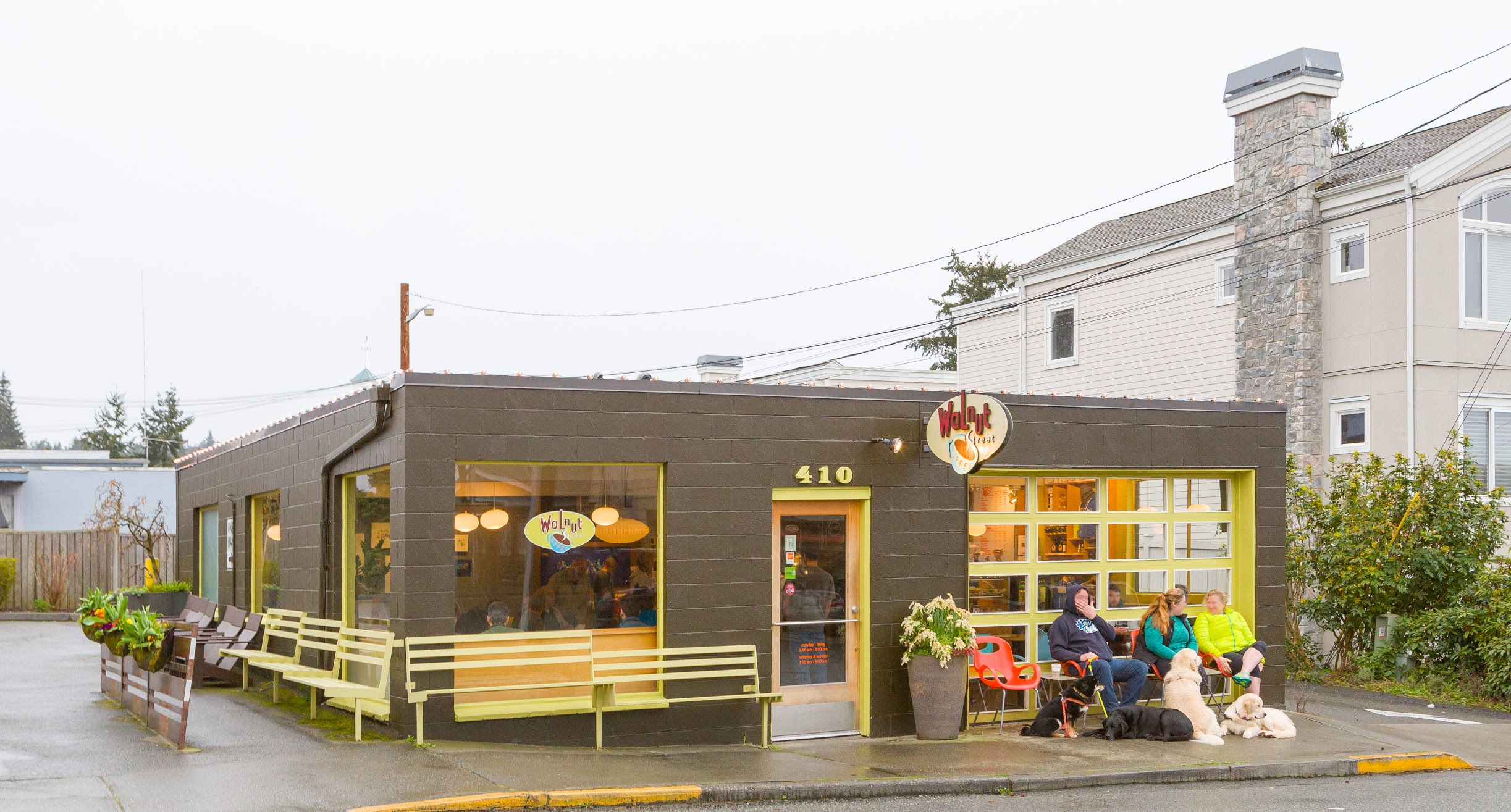 Hours: 6:00am-6:00pm Monday-Friday; 7:00am-6:00pm Saturday-Sunday
Located at 410 Walnut St. Edmonds, WA 98020
Serving Edmonds since 2006, Walnut Street Coffee is definitely a local favorite. According to local Lena Wood Maul, "Walnut Street Coffee brings the goods using locally roasted Vivace' Coffee and they have the best quinoa burrito for a quick healthy breakfast option." REALTOR® Ginna Demme agrees with and adds to Maul's sentiment: "I love Walnut Street Coffee! Fantastic employees, delicious coffee and treats, wonderful atmosphere! I especially love their rotating featured artwork. Walnut street's quinoa burrito is the absolute best!!"
With other treats sourced from local companies and a commitment to using only organic products, there is no question that Walnut Street Coffee is a true community staple that not only tastes good, but does good.
---
Hours: 4:00pm-10:00pm Tuesday-Thursday & Sunday; 4:00pm-11:00pm Friday-Saturday; closed Monday
Located at 526 Main St. Edmonds, WA 98020
If you want a restaurant experience that makes you feel part of a family, look no further than Epulo Bistro. This quaint spot features a warm atmosphere and delicious European-inspired food prepared with only the freshest and finest local ingredients. If you're not sure what to order first, Lena Wood Maul has a suggestion: "Epulo Bistro hands down has the best appetizer in their burrata cheese with fresh handmade cheese, toast points and bright sliced cherry tomatoes tossed in olive oil and basil, yum!" Good food, good service, and a good community are what it is all about at Epulo Bistro.
---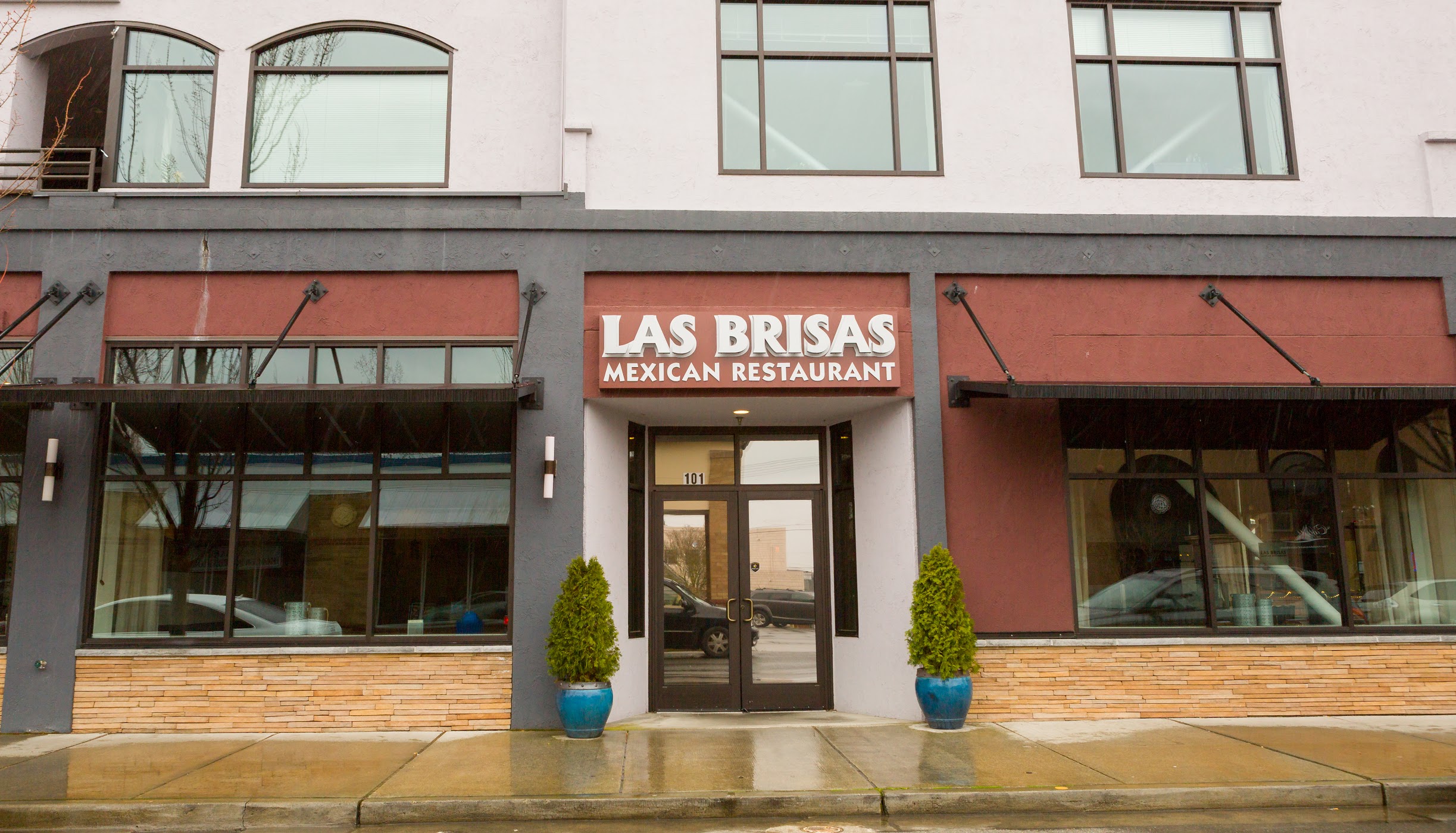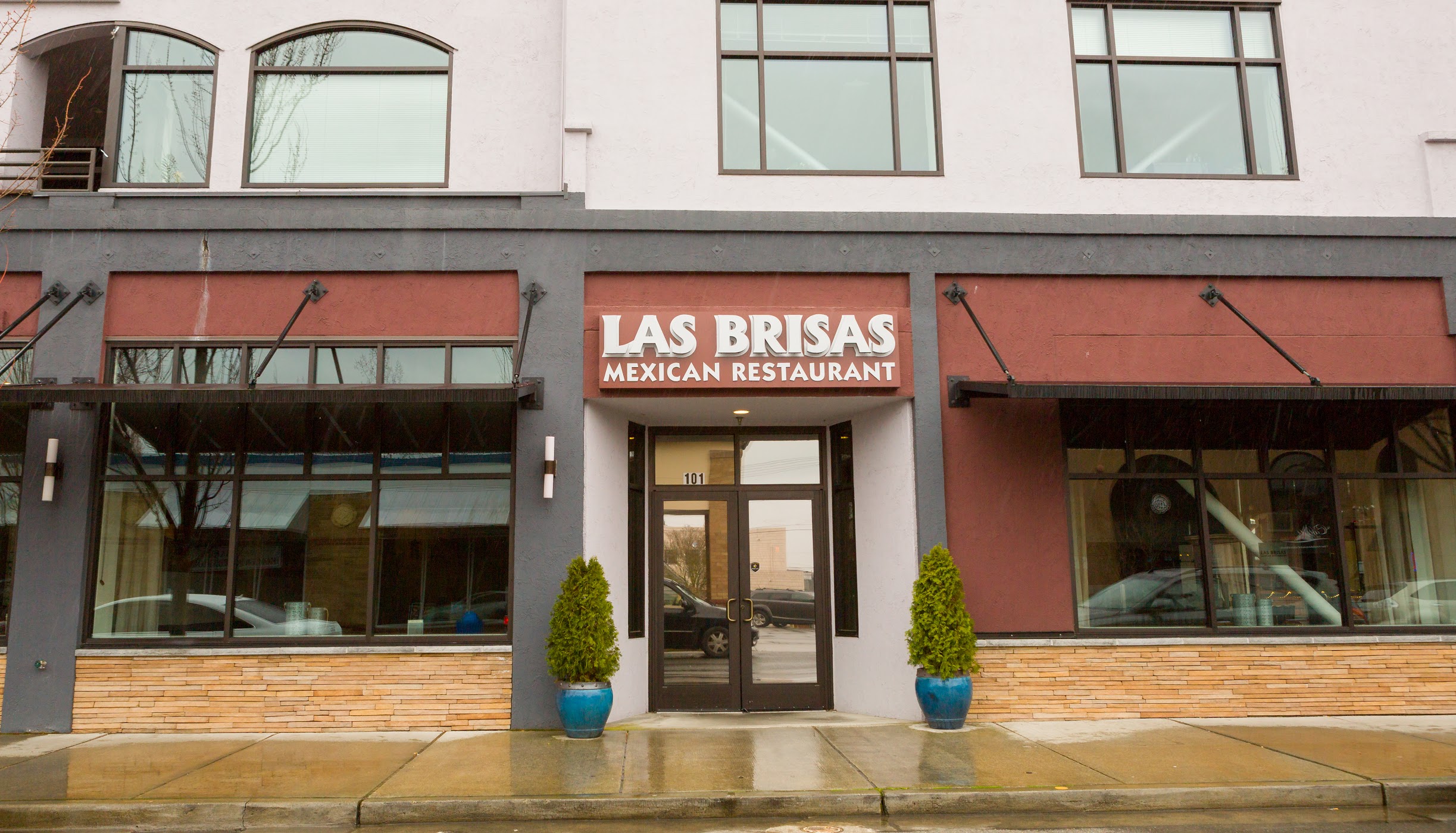 Hours: 11:00am-9:00pm Sunday-Thursday; 11:00am-10:00pm Friday-Saturday
Located at 201 5th Ave. S. Suite 101 Edmonds, WA 98020
If you're in the mood for a little south-of-the-border flavor, you will want to check out La Brisas. This eatery blends traditional Mexican cooking, a sophisticated, modern style, and unmatched service to bring customers an unforgettable experience.
"Las Brisas is a must visit! My favorite item on their menu is the Macho Vegetarian Burrito (and don't forget to get a fresh lime margarita as well!). Their fantastic location, decor, and menu make for a great place for anything from late night drinks to family dining," says REALTOR® Ginna Demme. Stop in today and witness all that has made Las Brisas an Edmonds household name.
---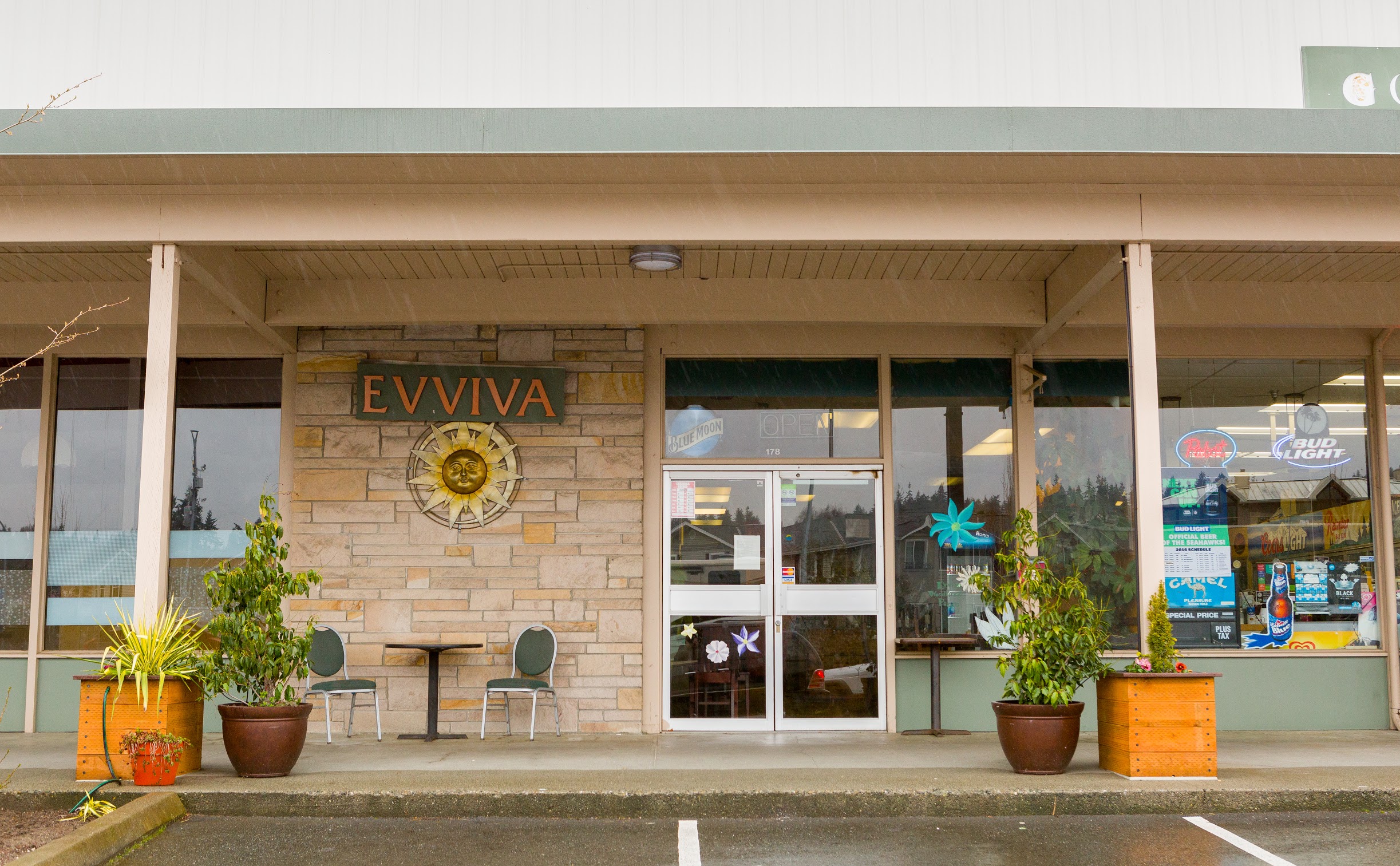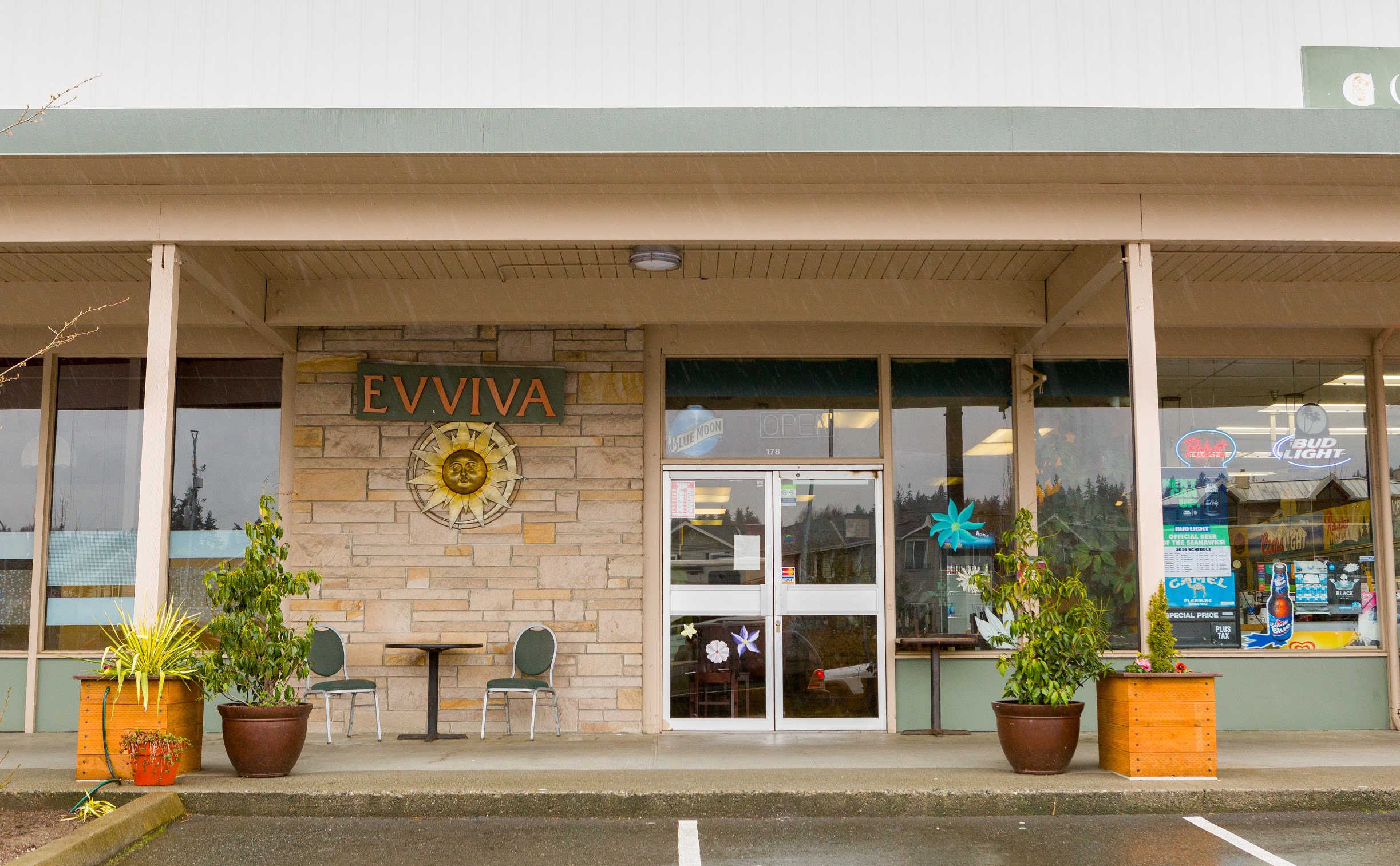 Hours: 4:00pm-9:00pm Tuesday-Friday; 11:00am-9:00pm Saturday; 11:00am-8:00pm Sunday; closed Monday
Located at 178 Sunset Ave. South, Edmonds, WA 98020
For a taste of true, authentic Neapolitan pizza, Evviva Woodfired Pizza is the place to go. "Evviva Pizza is the closest to Italy you're going to get!" says REALTOR® Andrea Wetzel. Indeed, this spot serves up pies featuring only the freshest organic/all-natural ingredients, prepared through the same method that pizzaiolos have been using for hundreds of years. With a unique simplicity and a beautiful location, Evviva Woodfired Pizza is your chance to travel back to the old world without ever leaving Edmonds.
---
Hours: 4:00pm-10:00pm Sunday-Thursday; 4:00pm-12:00am Friday-Saturday
Located at 8404 Bowdoin Way Edmonds, WA 98026
Treating the people of Edmonds to a melting pot of Asian comfort foods and Northwest ingredients, Bar Dojo is a local dining experience unlike any other. Their cocktails are handcrafted using Asian fruits and spices, their food is wild, organic, and sustainable, and their dining room brings all the modern warmth and comfort of Asia to your own backyard. Stop in today for a taste of all the flavors this neighborhood gem has to offer.
---
SHOPS
Hours: 10:00am-5:30pm Monday-Saturday; 12:00pm-4:00pm Sunday
Located at 104 5th Ave. S. Edmonds, WA 98020
An Edmonds landmark for over 40 years, "The Wooden Spoon is another long time family-run shop, with everything under the sun for your kitchen!" says REALTOR® Barbara Clark. This shop was one of the first kitchen shops in the Pacific Northwest and has since expanded to include seasonal items, decorative items, and other household treasures. With a loyal base of local customers and as a popular spot for tourists, the Wooden Spoon Kitchen Shop is an absolute must for anyone who loves to cook.
---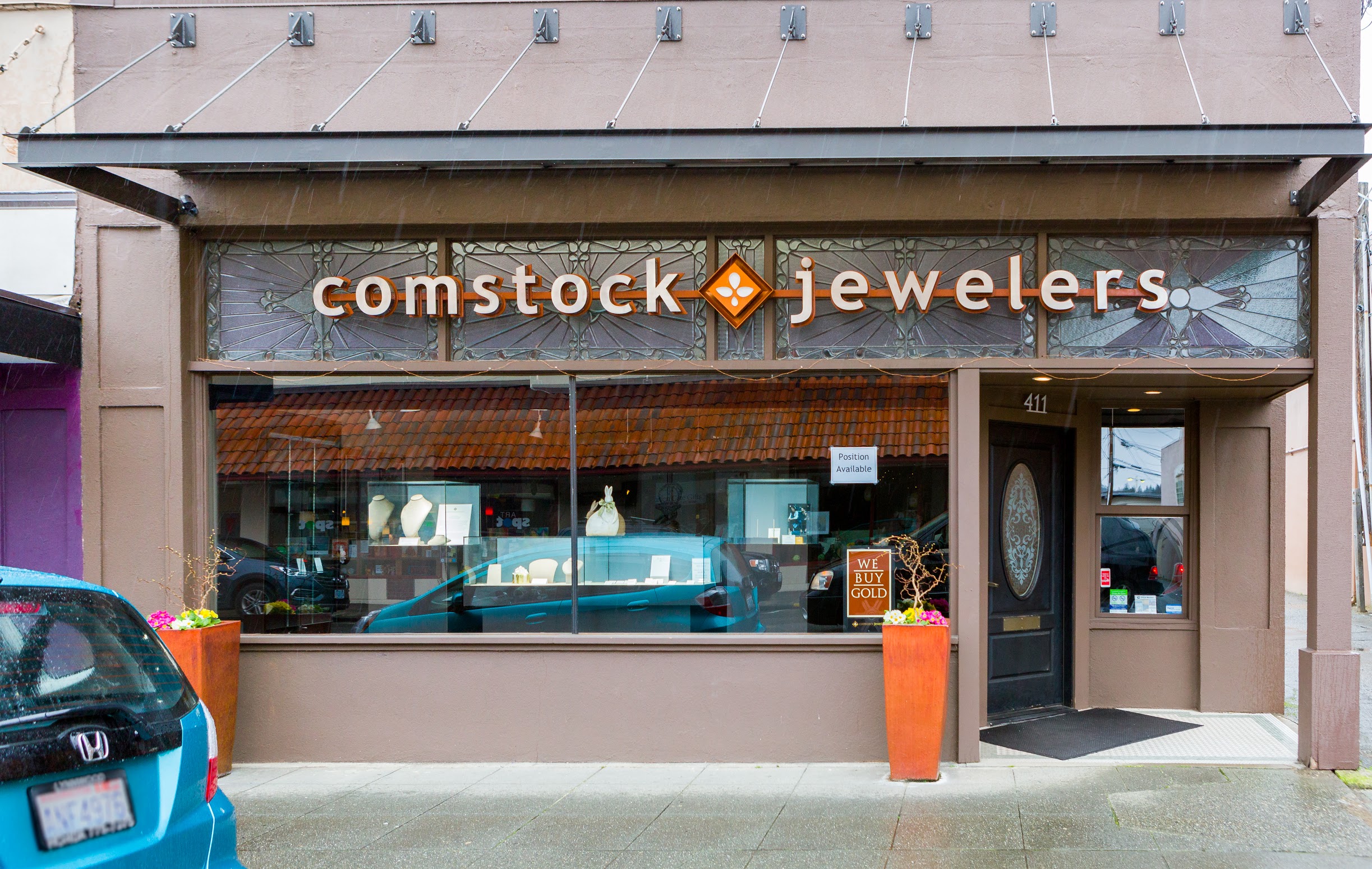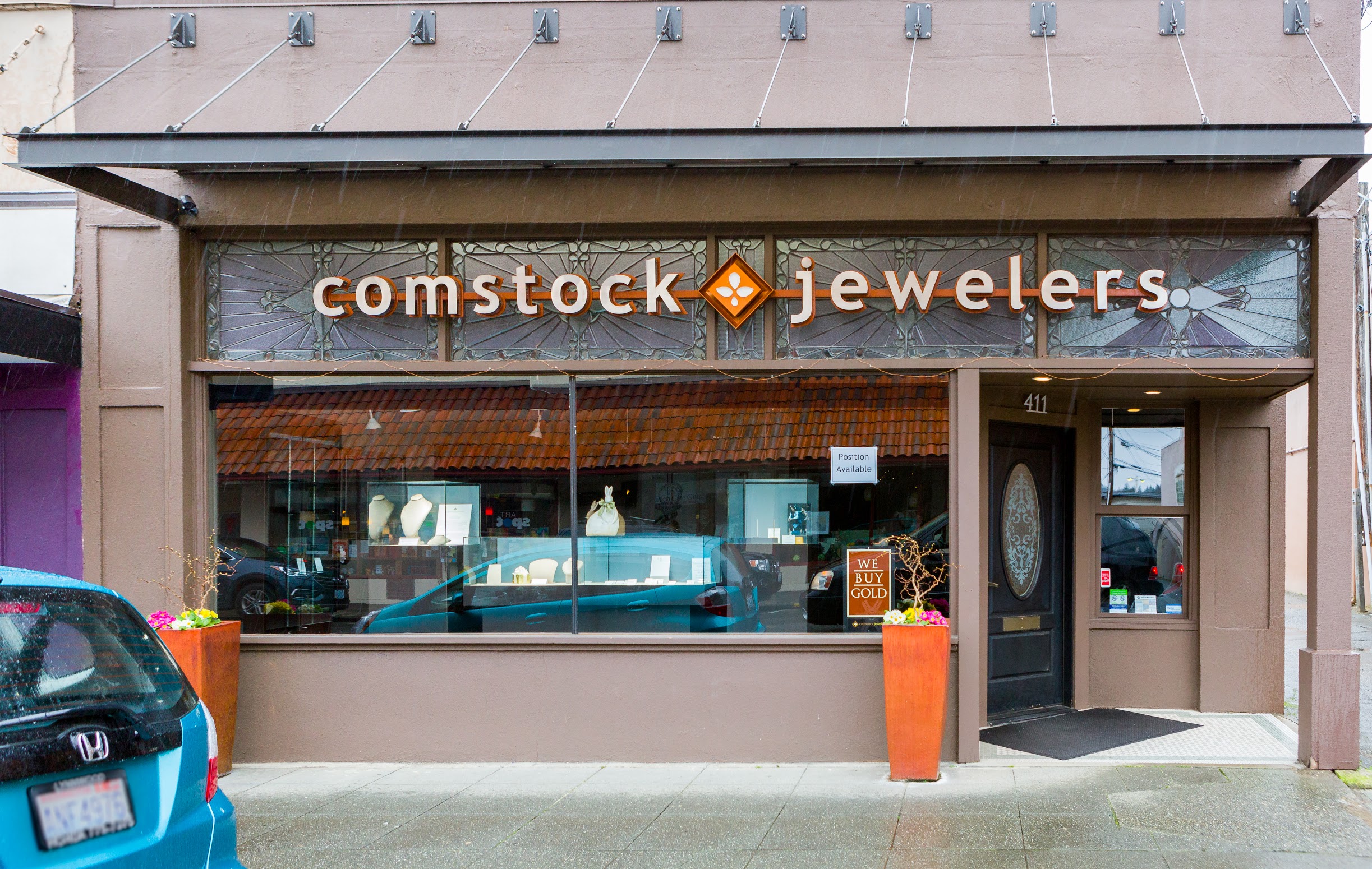 Hours: 10:00am-5:30pm Monday-Friday; 10:00am-5:00pm Saturday; closed Sunday
Located at 411 Main St. Edmonds, WA 98020
Started in 1978 in downtown Edmonds, Comstock Jewelers has quickly grown to become one of the most well-established and respected jewelers in Washington. How did they do it? As REALTOR® Barbara Clark explains: "Part of the charm of Edmonds is the many family owned & operated shops, like Comstock Jewelers. From father to son, and now to grandson, the secret ingredient to their loyal following is their excellent care, customer service and great selection and value."
Indeed, their passionate staff have over 100 years of combined knowledge in the production and sale of fine jewelry, ensuring a quality buying experience every time. If you need a gift for that special someone, trust the team at Comstock to help you find your perfect match.
---

Hours: 10:00am-6:00pm Monday-Saturday; 12:00pm-4:00pm Sunday
Located at 410 Main St. Edmonds, WA 98020
It is already clear from this list that Edmonds has no shortage of unique local shops. From kitchen supplies to jewelry, there is no end to what you can find. REALTOR® Barbara Clark points out a couple other spots, noting that "Housewares and the Papery are also great shops—I guarantee you will leave with something you had to have!"
The customers seem to agree, as numerous Yelp reviews for the Papery rave about the locale's fun selection of greeting cards, home accent items, trinkets, and stationery.
---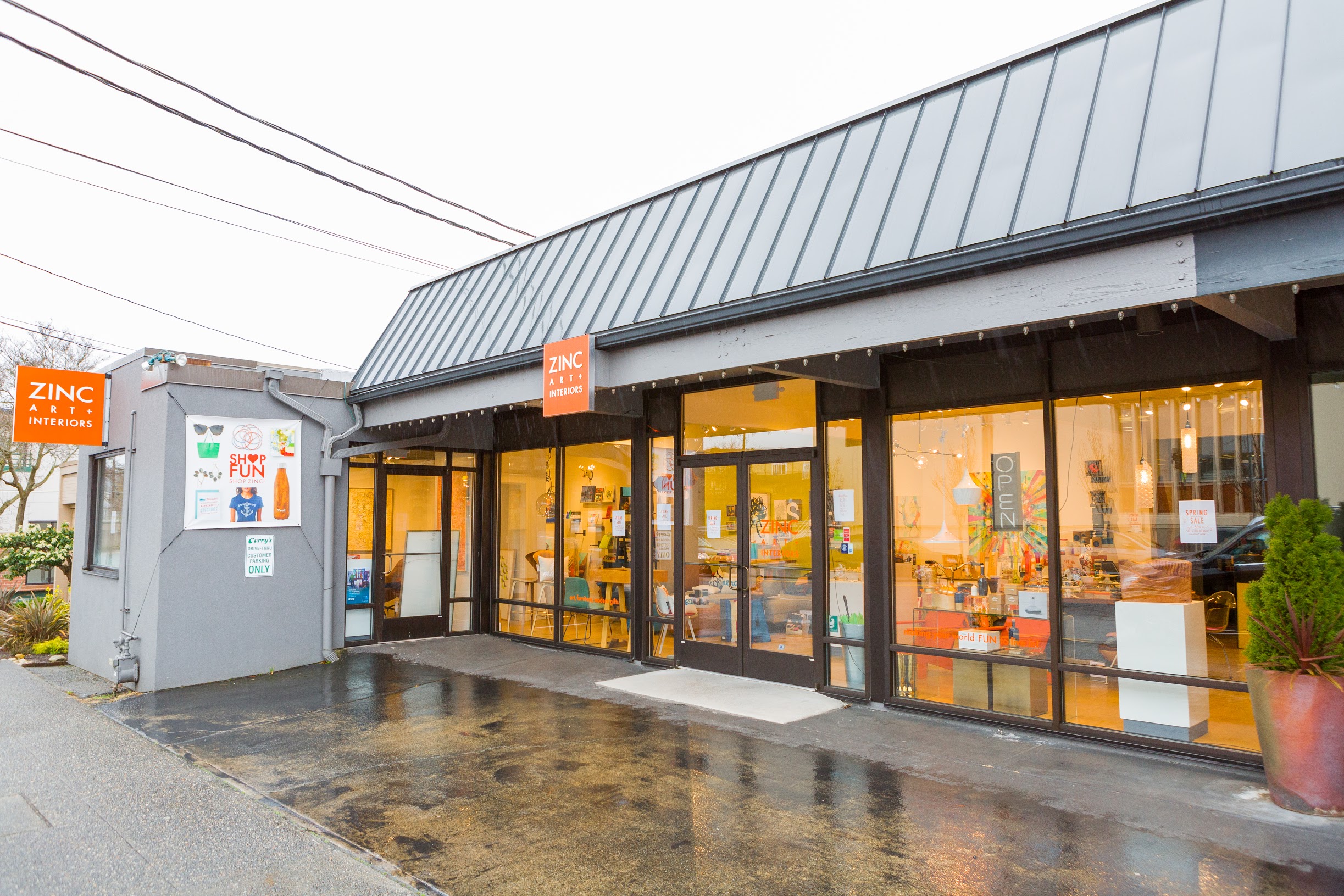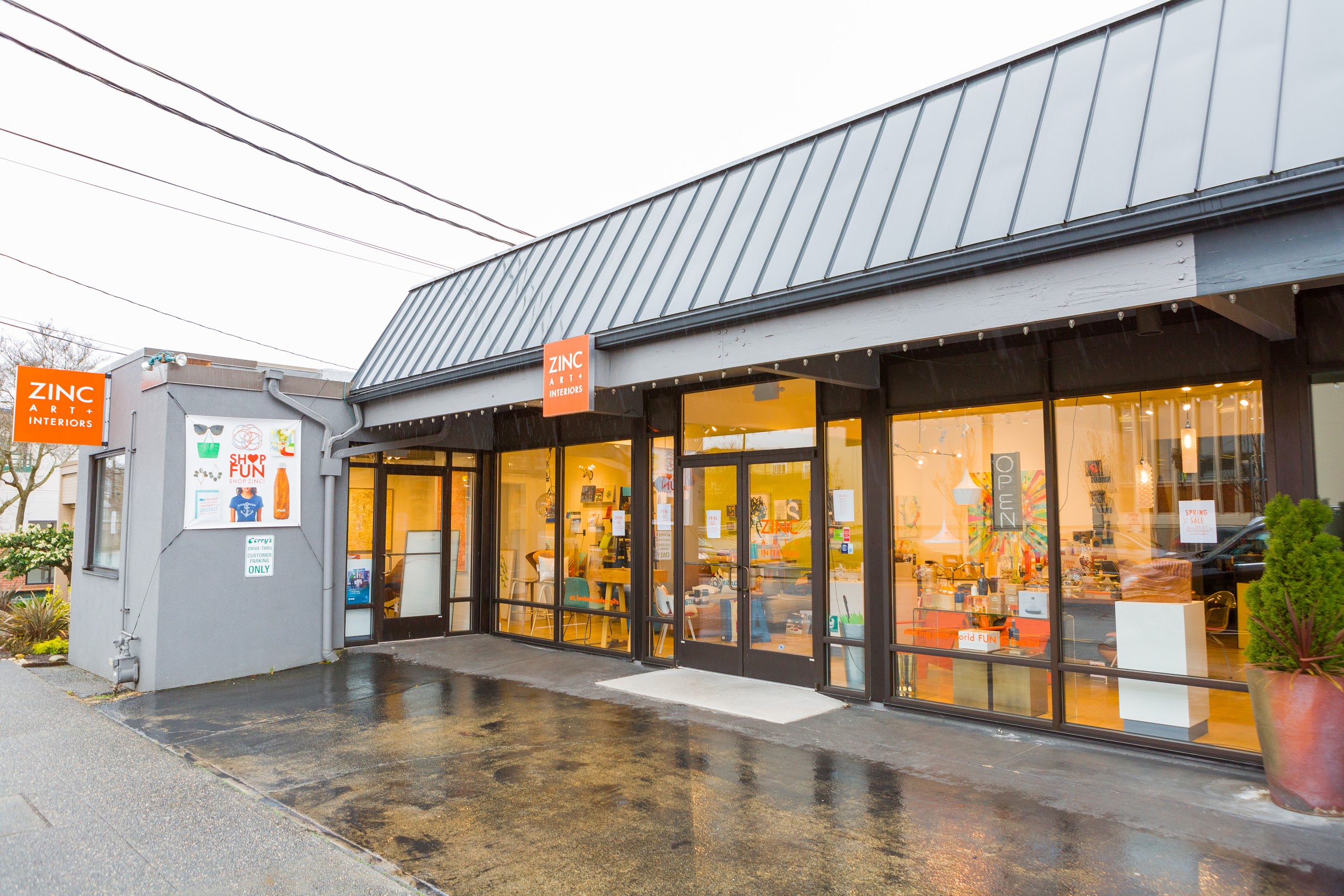 Hours: 12:00pm-5:00pm Wednesday; 11:00am-7:00pm Thursday-Friday; 10:00am-6:00pm Saturday; 11:00am-5:00pm Sunday; and by appointment
Located at 102 3rd Ave. South Suite B Edmonds, WA  98020
With an eclectic array of modern gifts, art, and furniture, Zinc Art + Object brings contemporary artistry to Edmonds. Paintings, sculptures, and other one-of-a-kind items invite you to view the world in a different way and appreciate the beauty of different creative perspectives. If you're in the market for something truly unique that speaks to your soul, check out Zinc Art + Object.
---
Hours: 10:00am-6:00pm Monday-Saturday; 11:00am-4:00pm Sunday
Located at 420 Main St. Edmonds, WA 98020
Stumped on where to find a good birthday present for a kid? Well, Lena Wood Maul says "Whenever I have to buy a birthday present for one of my kids to bring to a party, Teri's Toybox is easy and offers fun, unique toys that don't disappoint." A local store for the past 30 years, Teri's offers board games, costumes, back-to-school gear and more (Including pool gear for those upcoming summer months). Whether you're a kid or a kid at heart, you will love the selections available at Teri's Toybox.
---
Hours: 10:00am-6:00pm Monday-Wednesday & Friday; 10:00am-8:00pm Thursday; 9:00am-5:00pm Saturday; 12:00pm-5:00pm Sunday
Located at 111 5th Ave. South Edmonds, WA 98020
Dedicated to "finding good homes for books since 1972," Edmonds Bookshop is a one-stop shop for booklovers of all ages. From fiction to biography and picture books to young adult novels, this spot has something to pique every interest. With a frequent buyer bonus plan, gift wrapping services, special orders, and more, Edmonds Bookshop is all about serving the people of Edmonds with books they really want to read.
---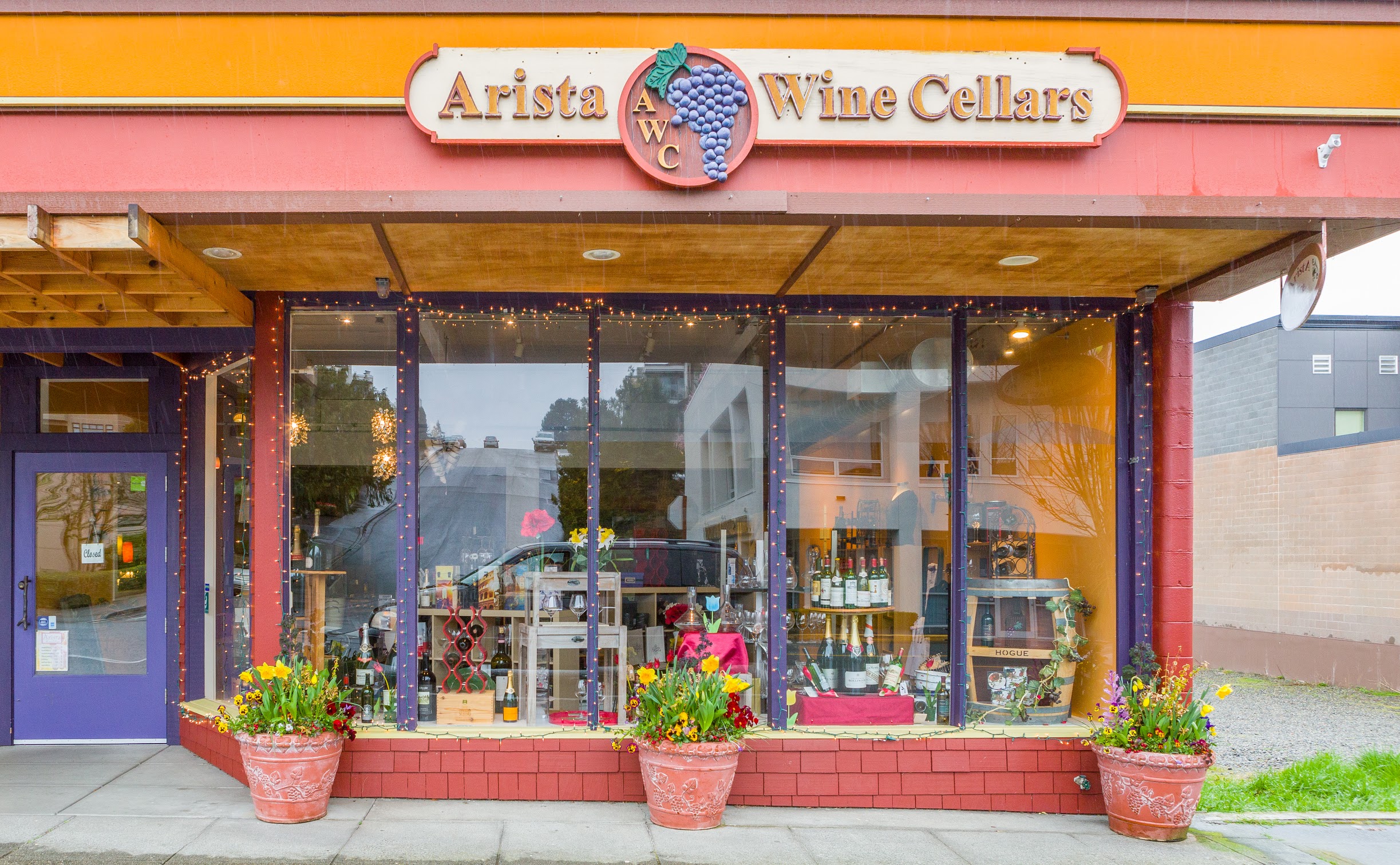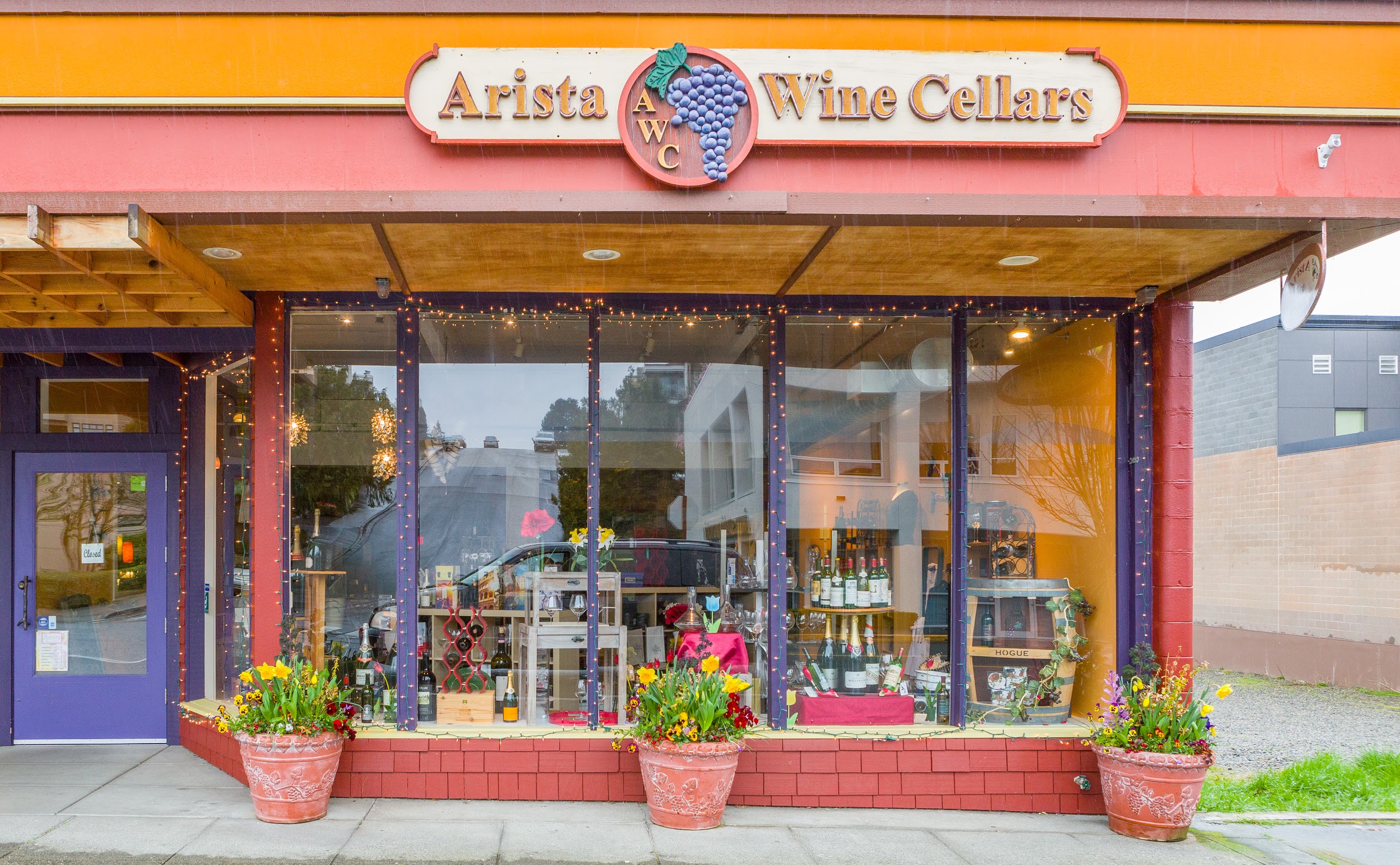 Hours: 10:00am-7:00pm Monday-Wednesday & Friday; 10:00am-8:00pm Thursday; 10:00am-5:00pm Saturday; 12:00pm-5:00pm Sunday
Located at 320 5th Ave. South Edmonds, WA 98020
If you're looking for the perfect wine for a special occasion, Arista Wine Cellars is here to help. They have a wide selection of wines to choose from, both from Washington and around the world. With friendly service and 18 years of experience, the staff at Arista Wine Cellars is sure to pair you up with just the right wine for your needs.
---
Hours: 9:00am-6:00pm Tuesday-Saturday; 12:00pm-5:00pm Sunday; closed Monday
Located at 519 Main St. Edmonds, WA. 98020
If you want to find some truly unique items and support global fair trade artisans right here in Edmonds, Fabric of Life Boutique lets you do just that. This shop is run by volunteers and has been involved in numerous events over the years to raise support and awareness for important local and global issues. For one-of-a-kind handmade jewelry, knick knacks, and household items that represent a cause for the greater good, look no further than Fabric of Life Boutique.
---
Dates & Hours: May 6-June 10, 9:00am-2:00pm (Garden Market); June 17-October 7, 9:00am-3:00pm (Summer Market)
Located at 5th and Bell in Downtown Edmonds (Garden Market) & Downtown Edmonds on 5th Street from Main at the fountain to Bell and east up Bell Street around Centennial Plaza (Summer Market)
Hosted by the Edmonds Museum, the Edmonds Garden and Summer Farmers Markets are a much-loved local pastime. "Edmonds farmers market is my favorite spring and summer activity," says Caitlyn Johnson. "They have beautiful flowers and hand made local jewelry that I usually can't pass up!"
Both markets are open to all vendors with products handmade or "Home Grown in Washington," which provides residents with a perfect opportunity to see what businesses are around to support, like Hunni Co. "Hunni Co is also a locally owned business that keeps Edmonds beekeepers in business with delicious local honey and the farmers market in the summer can't be beat!" says REALTOR® Andrea Wetzel. If you want to experience all the history and diversity of Edmonds in one place, check out one of the Edmonds Farmers Markets this year.
---

Posted on March 30, 2017 at 3:39 pm
Windermere Real Estate North
Category:
Edmonds
We are so thankful for Edmonds' commitment to the arts! As a result of members of the community making the arts a priority, there are some truly excellent and enriching opportunities to enjoy the arts all year long. Whether you're looking to appreciate some art in a gallery or museum setting or just want to immerse yourself in beauty at a laid-back festival or art walk, Edmonds has opportunity for it all!
We asked locals how to best take advantage of this artistic city, and they gave us an inside look:
---

Cascadia Art Museum
Located at 190 Sunset Ave. #E Edmonds, WA 98020
"Cascadia Art Museum is a regional art museum which focuses specifically on NW artists of the mid 19th to mid 20th century," shares local Lynette Hensley. "The museum opened in Sept 2015 at Salish Crossing, formerly a grocery store, and an antique mall. Repurposed into an art museum with rotating collections, it reflects the city of Edmonds' commitment to the arts."
Cascadia Art Museum offers a diverse range of exhibitions, ensuring there's always a reason to head back! We recommend following the museum on Facebook so you can receive updates on new exhibits and events.
---
Monthly Art Walk
"The monthly art walk brings the town alive on the third Thursday of the month," shares Lena Wood Maul. "Businesses stay open until 8 pm to showcase art from local artist and sometimes even serve wine and treats. The restaurants get a little extra kick that night too from all of the walking traffic. This is a super fun way to check out some local art and support our local businesses."
Great tips, Lena! You can check out a detailed map on the Art Walk Edmonds website so you can plan your third Thursday. You can also follow them on Facebook to make sure you don't miss out on special events happening at the art walks!
---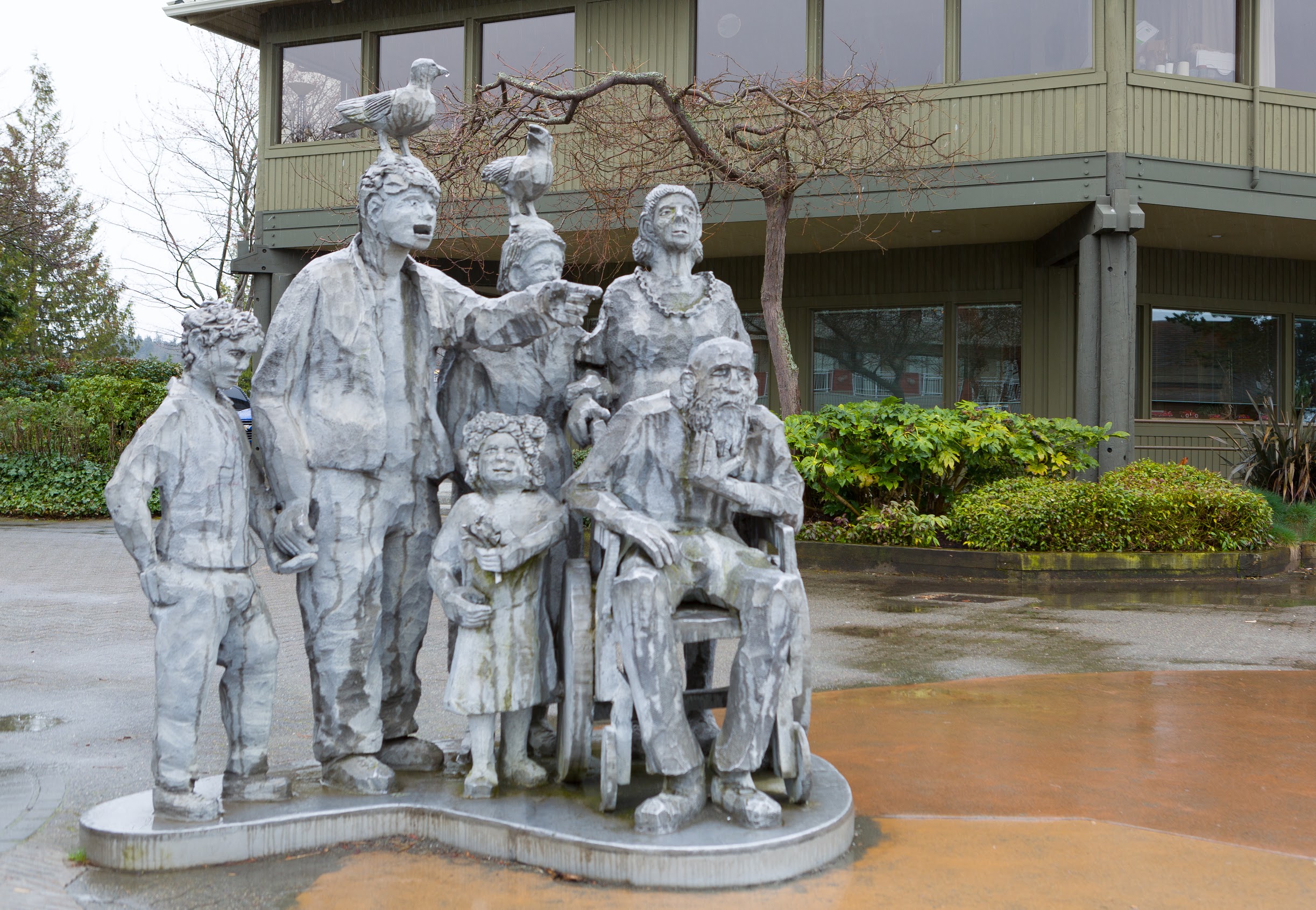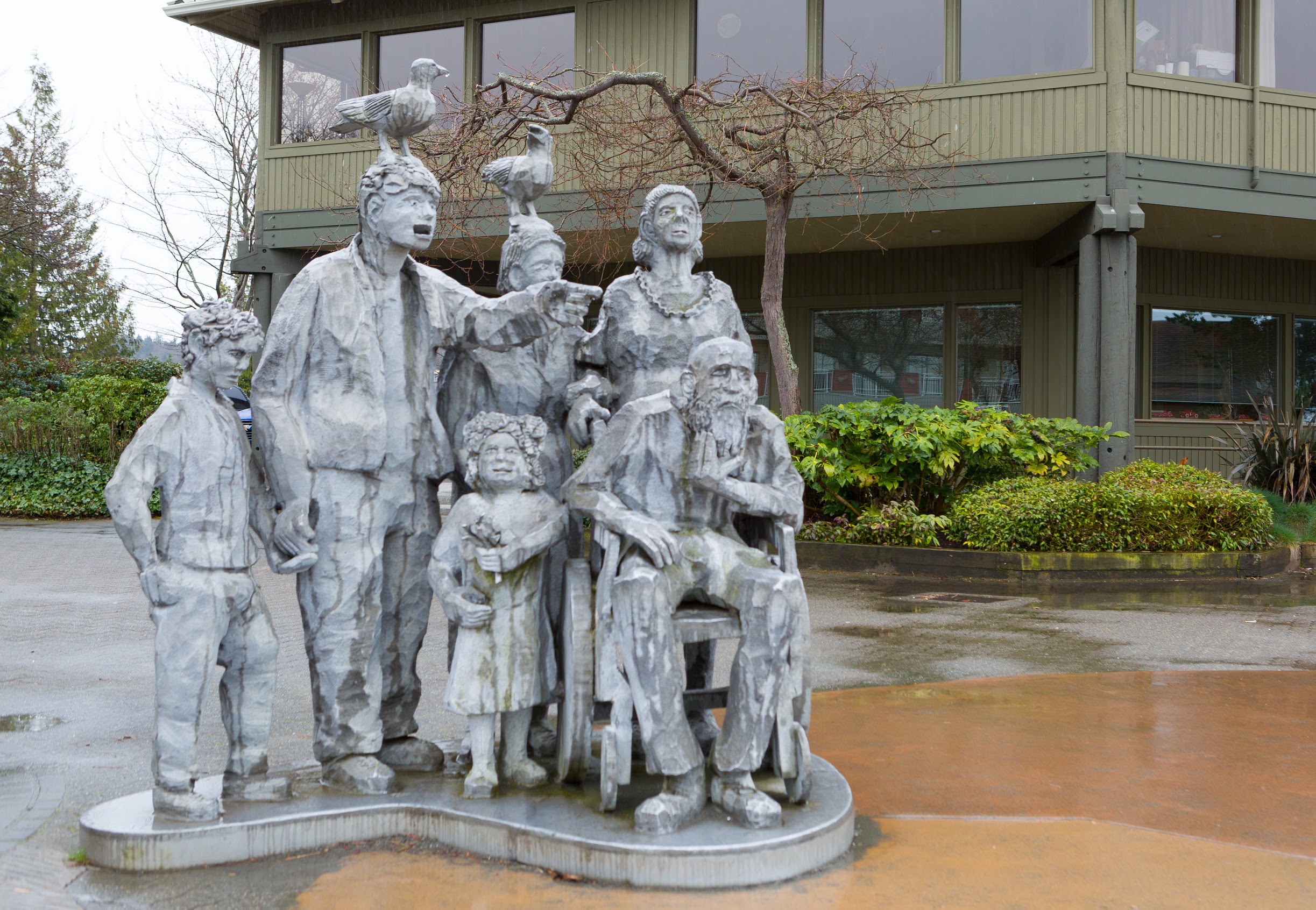 Public Art
One of the wonderful things about Edmonds is that you don't have to head to a museum to enjoy art—you're surrounded by it! "Check out the sculptures big and small along the waterfront walk, from the ferry to the fishing pier," advises Lynette Hensley.
Sculptures on the waterfront include the Friendship Tree, and you can also check out an interactive map of public art in Edmonds here.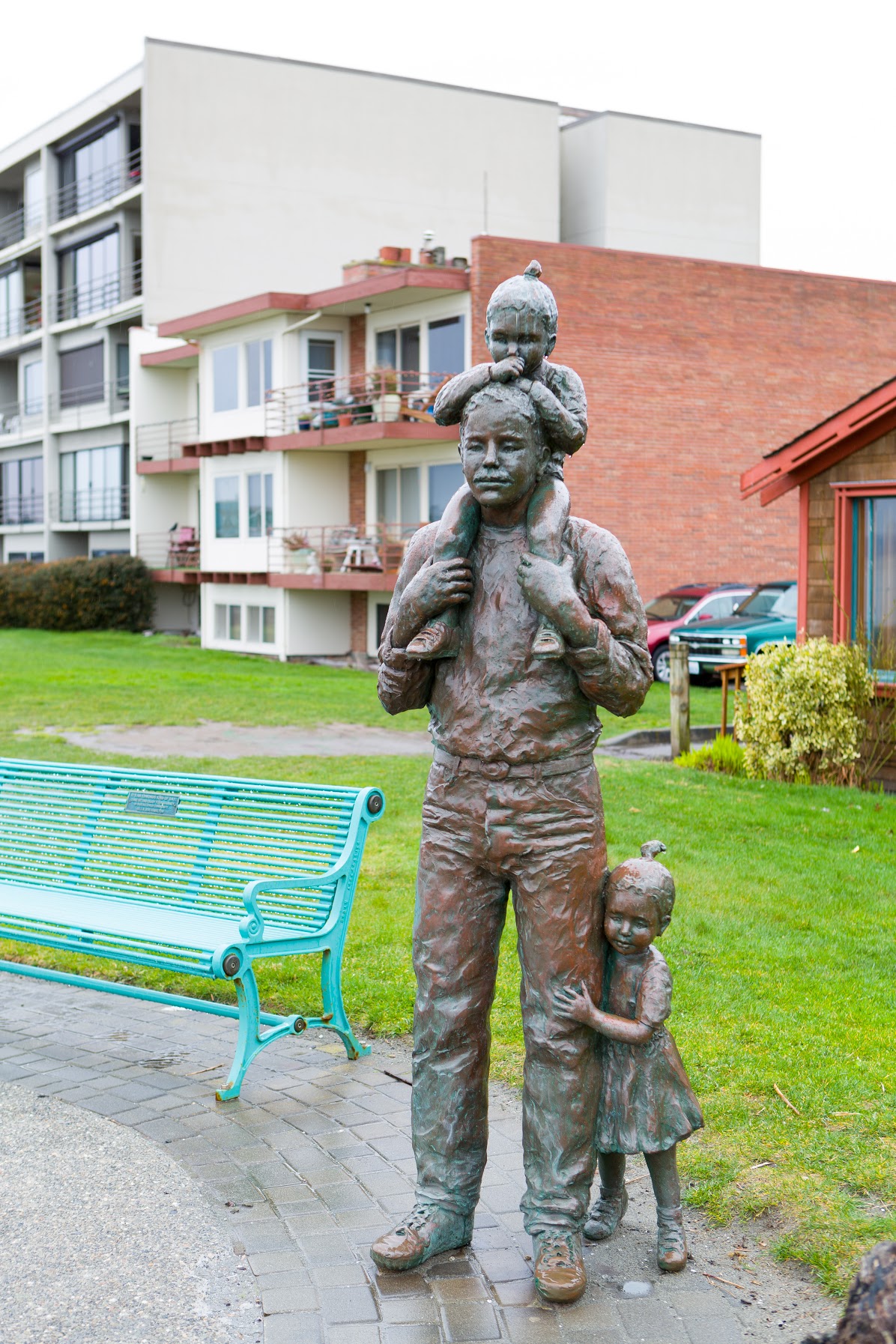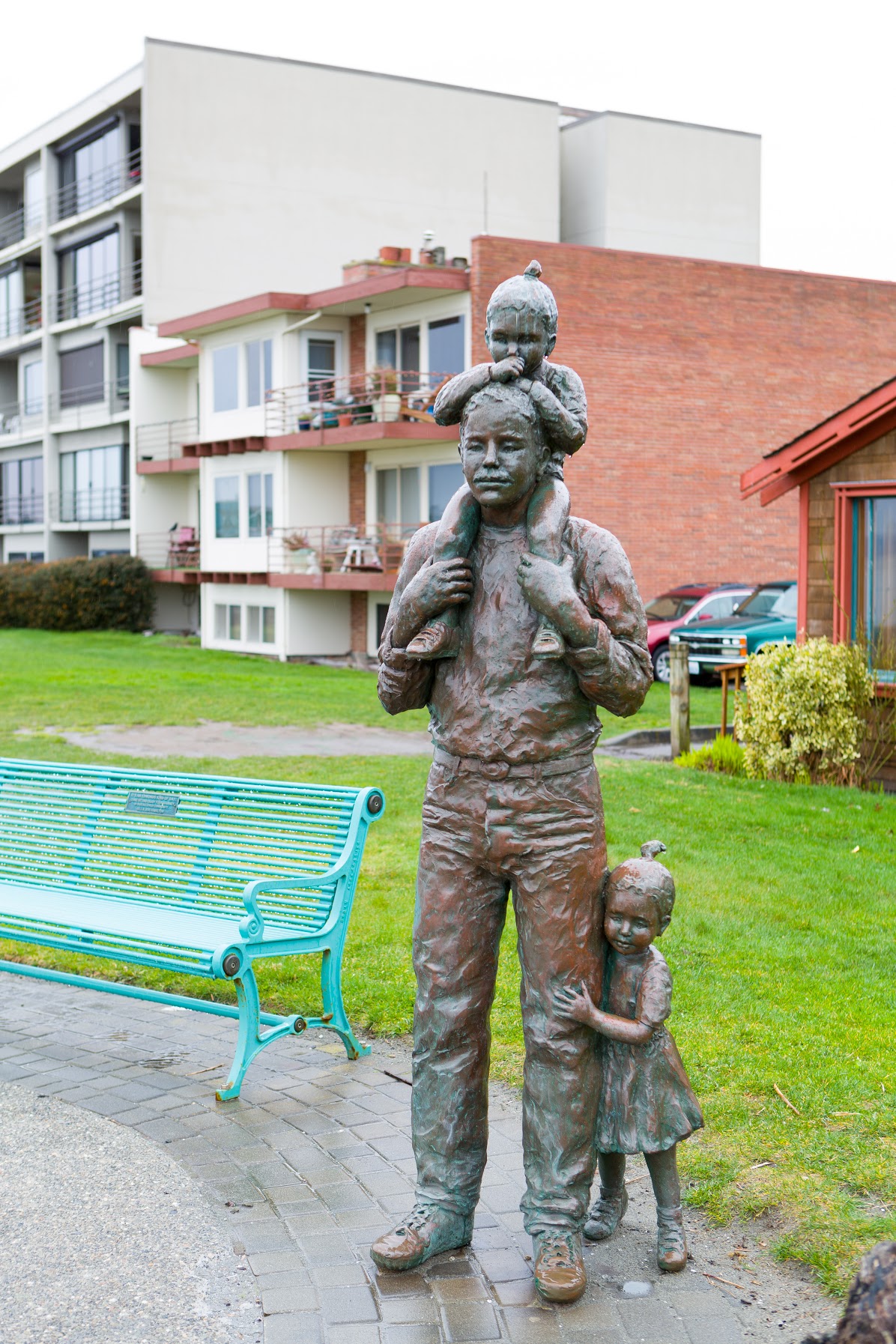 ---
Edmonds Art Festival
Located at Frances Anderson Center 700 Main Street Edmonds, Washington
"Edmonds Art Festival is a major regional art festival, attracting artists from all over the country to show and sell at the Frances Anderson center between Dayton and Main at 7th," says Lynette. "The festival takes place over Father's Day weekend and is a big deal. It's so big, it's challenging to find parking during the most popular hours. There are two outdoor booth exhibit areas with artists lined up along 'roads' such as Van Gogh Place and DaVinci Avenue. Live music and food vendors keep the mood party-like, and a very inclusive student exhibit ensures participation from all ages. But the juried galleries are my favorite. As an artist myself, I've had work accepted in two categories. The categories include painting and drawing, 3D, photography and miniatures. Prizes are awarded, and sales are made within the galleries which benefit the Edmonds Art Festival Foundation as well as the artist."
To learn more about participating or volunteering, check out the Edmonds Art Festival's website!
---
Galleries
Local Lynette Hensley provided us with a list of some must-see galleries, so the next time you're on an art walk or just out exploring Edmonds, be sure to stop by these art galleries: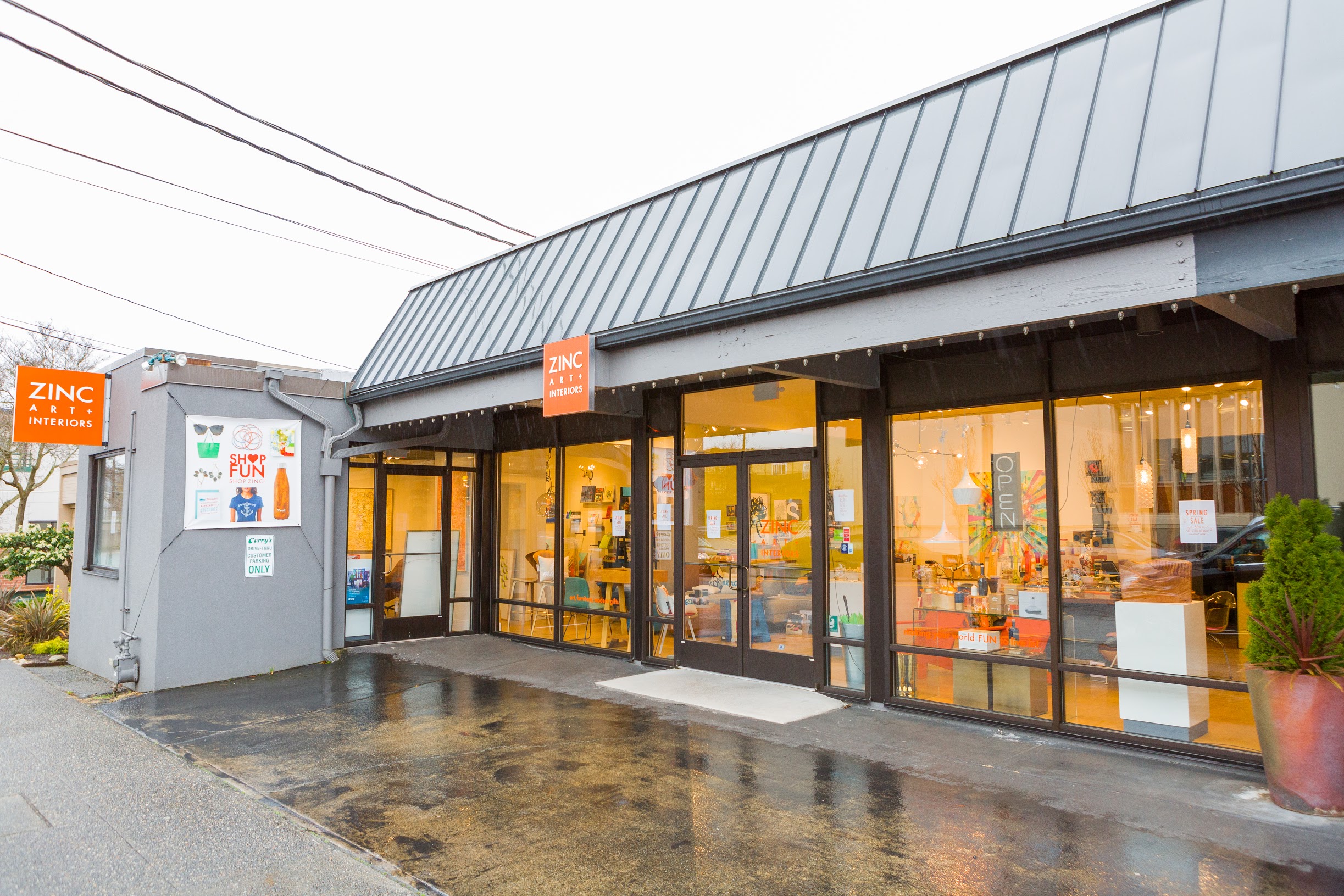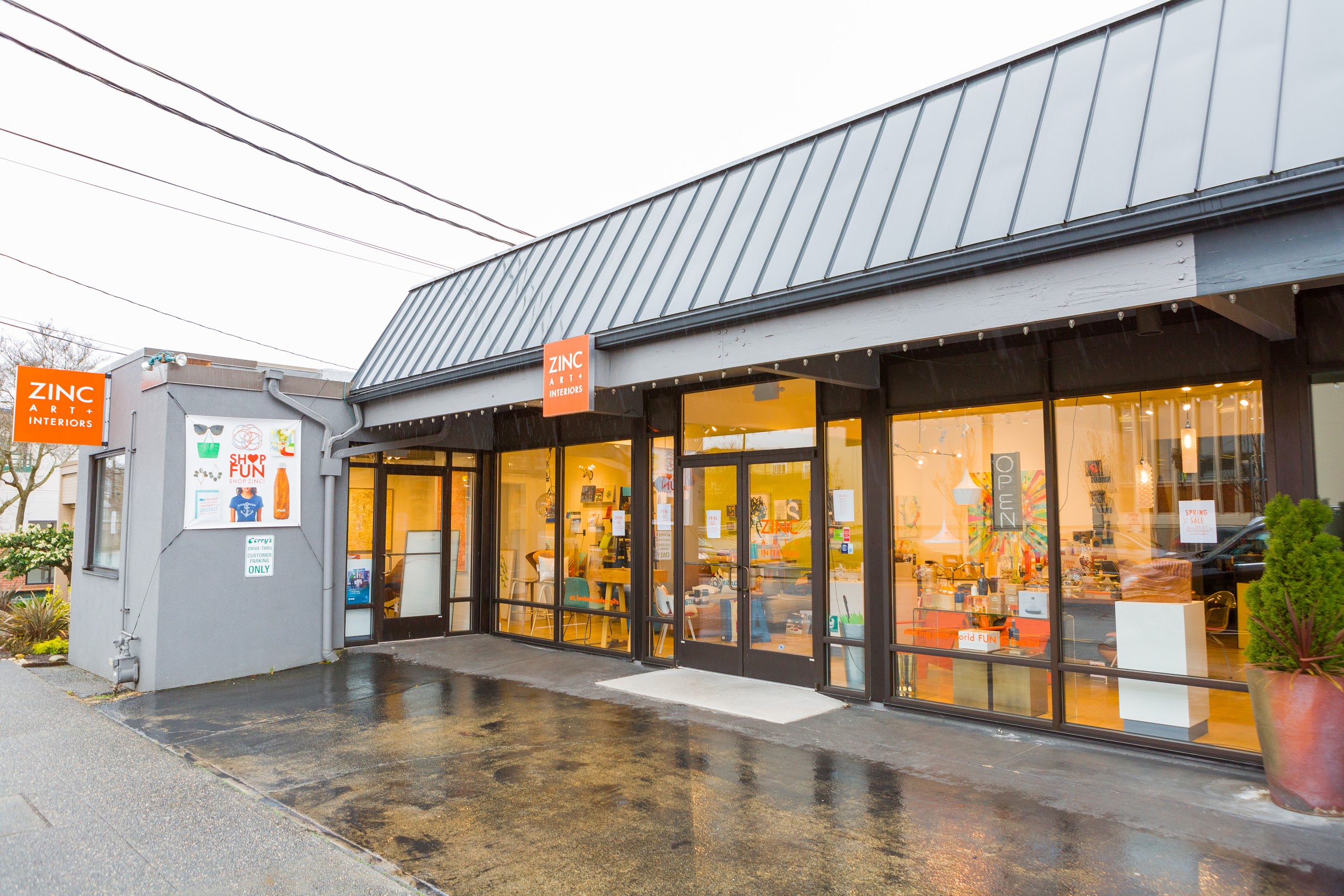 ---
Artists Connect Meeting at Artworks
"Artists Connect is affiliated with Edmonds Art Festival Foundation, and meets monthly at 2nd and Dayton at the ArtWorks building," says Lynette Hensley. "Artists Connect began with the purpose of supporting local artists, connecting them to each other and creating a space and time for ongoing conversations and support. Twelve years ago, Edmonds Art Studio Tour began because of the connections between members of Artists Connect!"
This wonderful organization helps bring artists from all over the region together. They work to help each other out with whatever another member may need help with, whether it's sharing resources, creating opportunities to share each others' work, learning how to grow as an artist, and more. Learn more here!
---
Studio Tours
"Edmonds Art Studio Tour happens the third weekend every September. Roughly 25 or so Artist participants and some galleries open their home studios all weekend to the public for touring, viewing, some demos, and sales of course," says Lynette Hensley.
"Many studios have guest artists along with the host artist. The art offered for view is diverse, including bronze sculptures, oil and acrylic paintings, pottery and clay work, jewelry, and anything the creatives of Edmonds and the surrounding areas can cook up." Learn more about which studios will be participating in the next tour here! We also recommend following the Edmonds Art Studio Tour on Facebook for event updates and reminders, videos from artists, and info on the Edmonds arts scene.
---
ARTspot Edmonds
This top-notch art store is not only packed with art supplies, but it also offers a wide range of classes and demonstrations as well! Both kids and adults can take art classes here whether you're interested in learning how to use pastels, finger paint, watercolor, draw, oil paint, etc. Their diversity of offerings is impressive—check out their website to learn more about upcoming classes and events.
---


Posted on March 30, 2017 at 3:26 pm
Windermere Real Estate North
Category:
Edmonds
Located right along the Puget Sound, Edmonds features a long list of scenic opportunities for exploring the outdoors! From picturesque parks to its iconic waterfront, there's a variety of activities to choose from, whether you're just looking for a day at the playground or wanting to spend a sunny day by the sea.
When the sun comes out and you're ready to head outside for some fresh air, make sure you have this list of tips for exploring Edmonds on hand:
---
Brackett's Landing South & Brackett's Landing North
Backett's Landing North: 50 Railroad Ave N
Backett's Landing South: 100 Railroad Ave S
Located on either side of the Edmonds/Kingston Ferry Dock, Brackett's Landing South and Brackett's Landing North are both popular destinations! These locals have some excellent tips on how to make the most of this beautiful setting:
"We love to play in the saltwater and build sandcastles with our preschooler on the sandy beach at Brackett's Landing. Watching the coming and going of the ferries and trains nearby adds to his delight. On an especially warm day, we'll head home via Canarino Gelato for cones. Beach and gelato—what more could a kid, or one at heart, ask for?!" – REALTOR® Claudette Meyer
"My kids and I love to collect sea glass along Brackett's Landing and then have dinner at Anthony's Beachfront Cafe and watch the ferries come and go." – REALTOR® Andrea Wetzel
"Walking the beaches is a favorite thing to do—especially on those rare, sunny days. When the sun is out, it is a blessing to live so close to the coast with all its beauty. Storm watching from Sunset Ave is a great way to take a break and refresh!" – REALTOR® Barbara Clark
"The annual polar plunge on New Year's Day that takes place at Brackett's Landing is a super fun community event. [You can also] stroll along the waterfront where you can pop into the Beach Cafe for a bit and watch the boats go in and out of the Marina." – Windermere North Owner Lena Wood Maul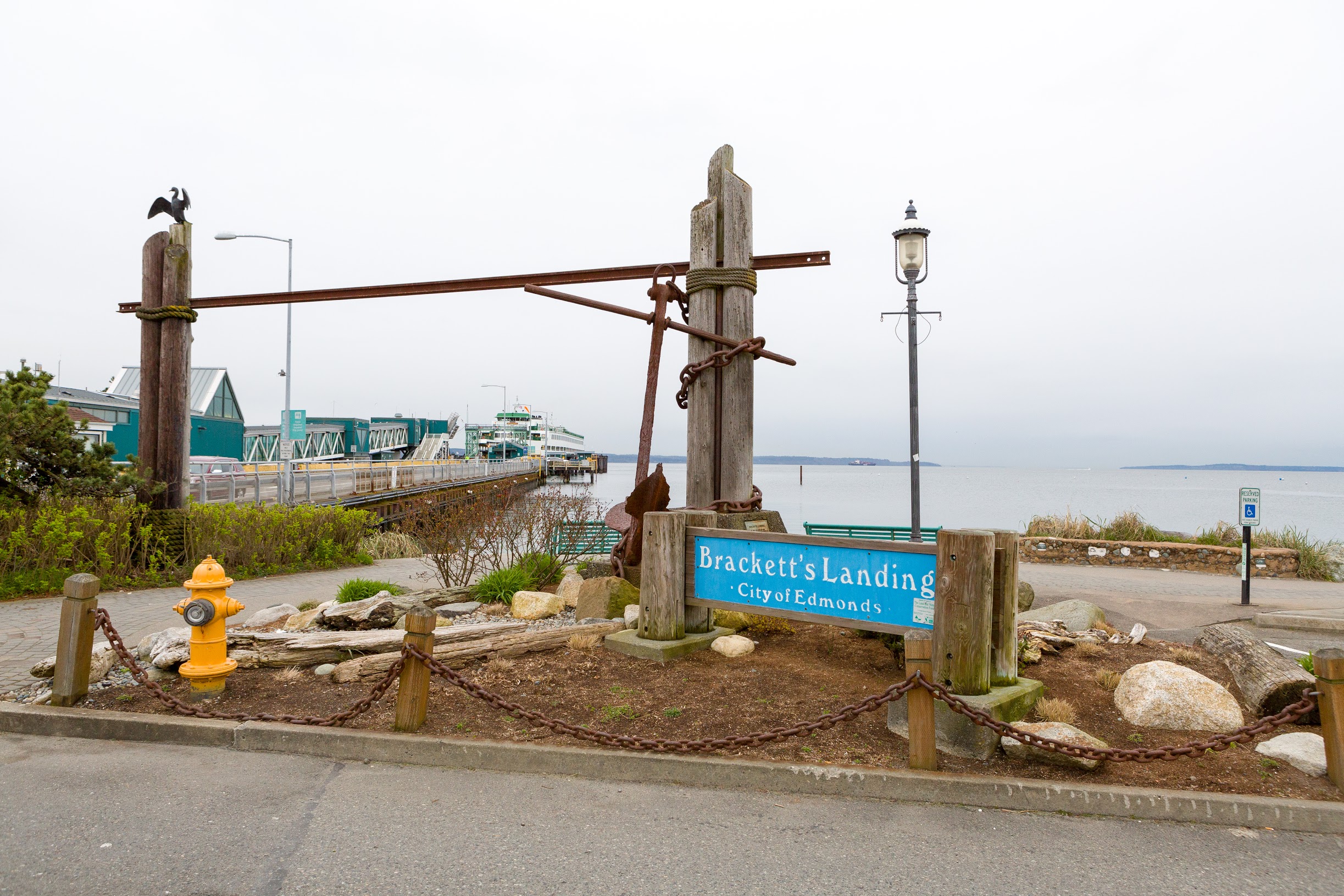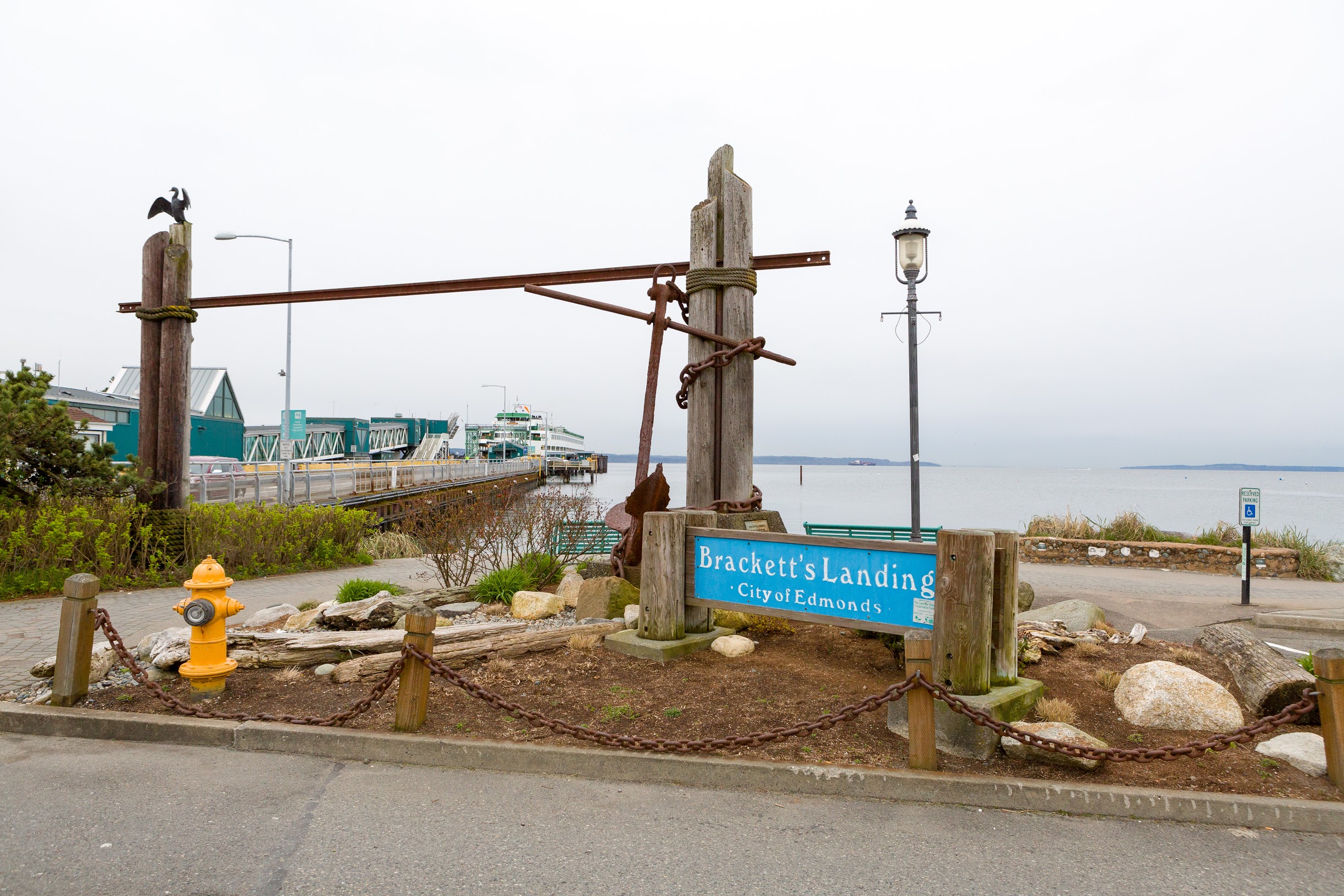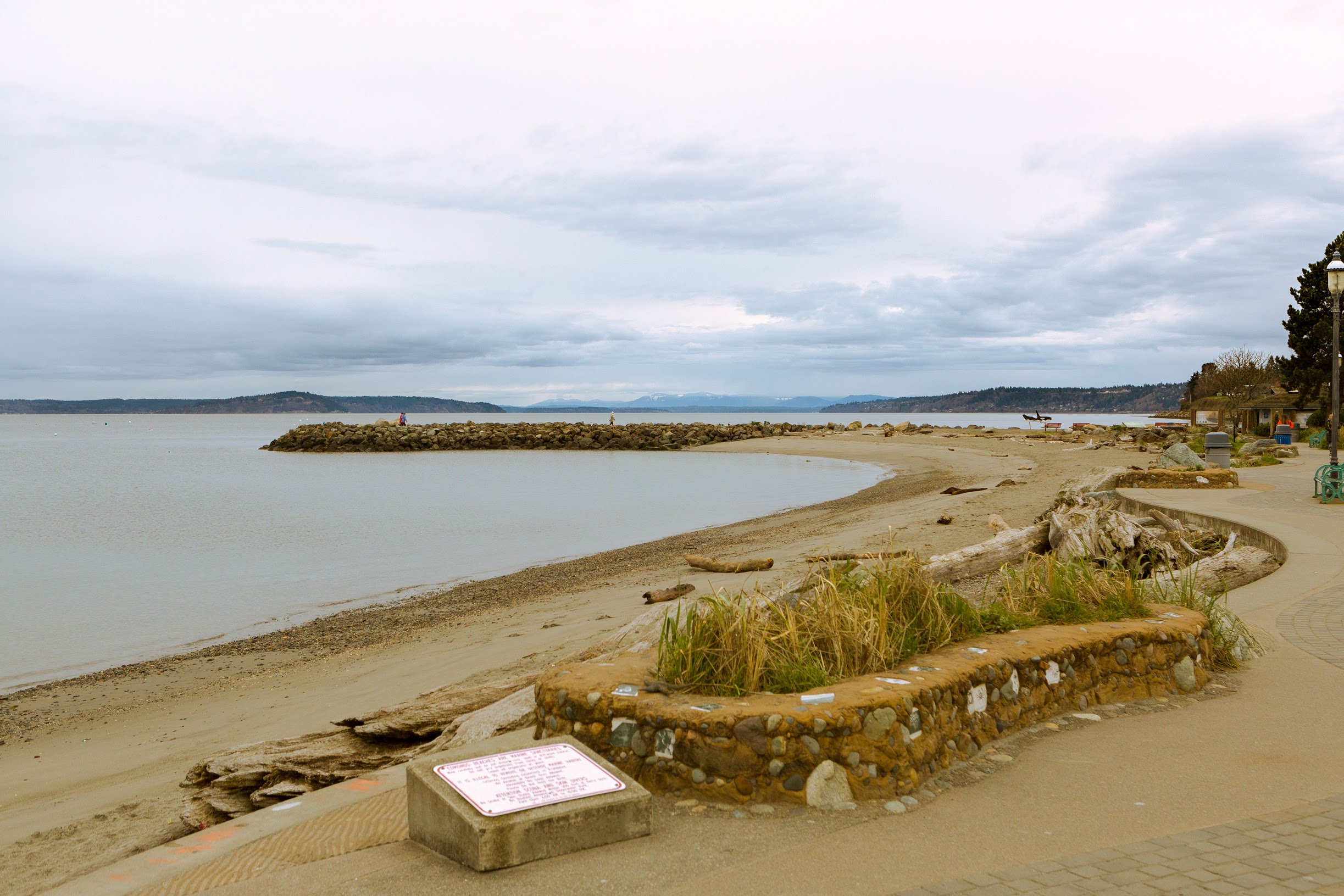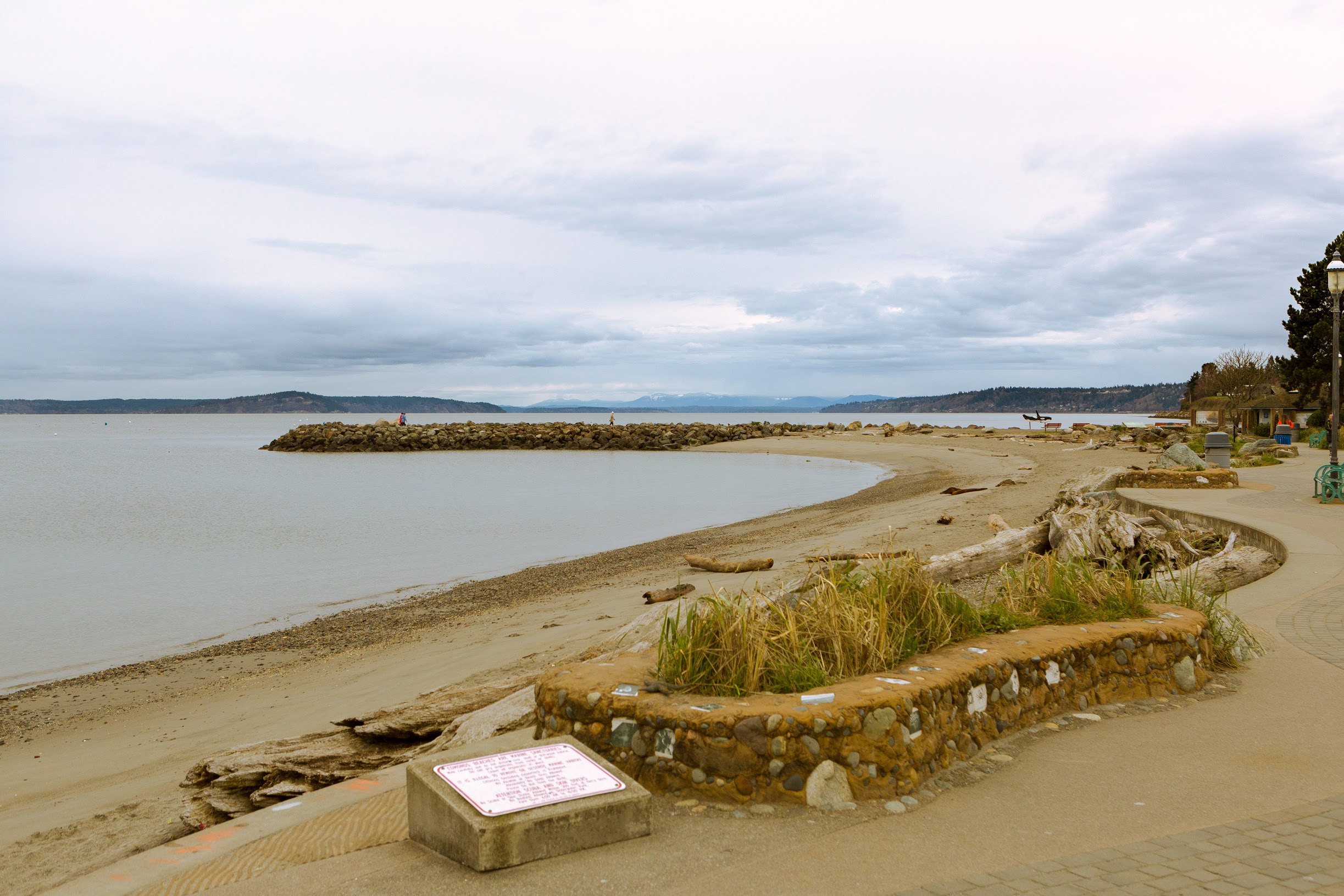 ---
Edmonds Underwater Park
Part of Brackett's Landing North include the Edmonds Underwater Park, an incredible expanse of 27 acres of tide and bottom lands. There are features and trails developed especially for divers, and about 25,000 scuba divers visit and take advantage of this park each year!
---
Marina Beach Park (Including Off-Leash Area Edmonds)
Located at 470 Admiral Way Edmonds, WA
Marina Beach Park is brimming with things to do and see! Stunning views of the water and mountains set the gorgeous scene, and there's a playground, picnic tables, a loop trail, open turf area, volleyball net, restroom, a car top boating launch, and even a special off-leash dog area at the south end of the park! "There is a great off-leash dog park just beyond the Marina that is a great place to let your four-legged friends run and play," shares Lena Wood Maul.
Heading to this park with your pup? REALTOR® Casey Bui has an extra tip for you: "For dog owners, the Harbor Square complex down on the waterfront also houses Blue Collar Dog House, a dog sitting business that also offers grooming and training. It's a nice complement to the off-leash dog park at Edmonds' Marina Beach."
---
Edmonds City Park
Located at 600 3rd Ave S, Edmonds, WA 98020
Offering about 10 acres of park-like space, this Edmonds gem is brimming with top-notch outdoor amenities! A spray park, playground, ballfield, gazebo, fire pits, trails, picnic tables, and more await. Plus, leashed dogs are allowed in the southeast wooded area of Edmonds City Park.
---
Meadowdale Beach Park
Located at 6026 156th St SW, Edmonds, WA 98026
Spanning a generous 108 acres, Meadowdale Beach Park is home to an old forest, a scenic stream that leads to the Puget Sound, and lovely beaches. This park is a popular spot to observe wildlife from, whether you're enjoying the forest or spending time down by the water. Plan your trip here!
---
Hickman Park
Located at 23700 104th Ave W Edmonds, WA
This expansive park is ready for playtime! Beautifully maintained and a joy to spend time in, this park features a trail that winds through a wooded area, a picnic shelter, basketball court, restroom, playground, baseball field, and more. Plus, leashed dogs are allowed on the paths at Hickman Park.
---
Pine Street Playfield
Located at 6th and Pine Street Edmonds, WA
"Pine Street Playfield is simple but does have a little league ball field," shares Casey Diep Bui. This smaller park is perfect for a sunny picnic and a day spent playing on the playground! Pine Street Playfield's residential setting makes it a lovely spot to head to with little ones.
---
Lyndale Park
Located at 18927 72nd Ave W, Lynnwood, WA 98036
While this park is technically in next door Lynnwood, it's too good not to mention! Boasting over 30 acres of beautiful outdoor space, this park includes a native forest, several sport fields and courts (including baseball fields, a soccer field, 4 tennis courts, basketball courts), play equipment, a skate park, walking trails, an amphitheater, an off-leash dog area, and more! Plan your trip here!
---


Posted on March 30, 2017 at 3:17 pm
Windermere Real Estate North
Category:
Edmonds
These 5 single-family home listings all show off some of Edmonds' lovely current real estate listings—take a moment to explore each one:
Located at 540 Holly Dr Edmonds, WA 98020
Listed for $1,400,000
This gorgeous 2003-built custom home is tucked away on a rare private lot just steps away from 5th Ave! Whether you're relaxing outside on the expansive deck or enjoying a cozy fire in the living room, this home offers captivating views of the shimmering sound and majestic mountains in the background. Click here to take a tour of this one-of-a-kind 3,939-square-foot home!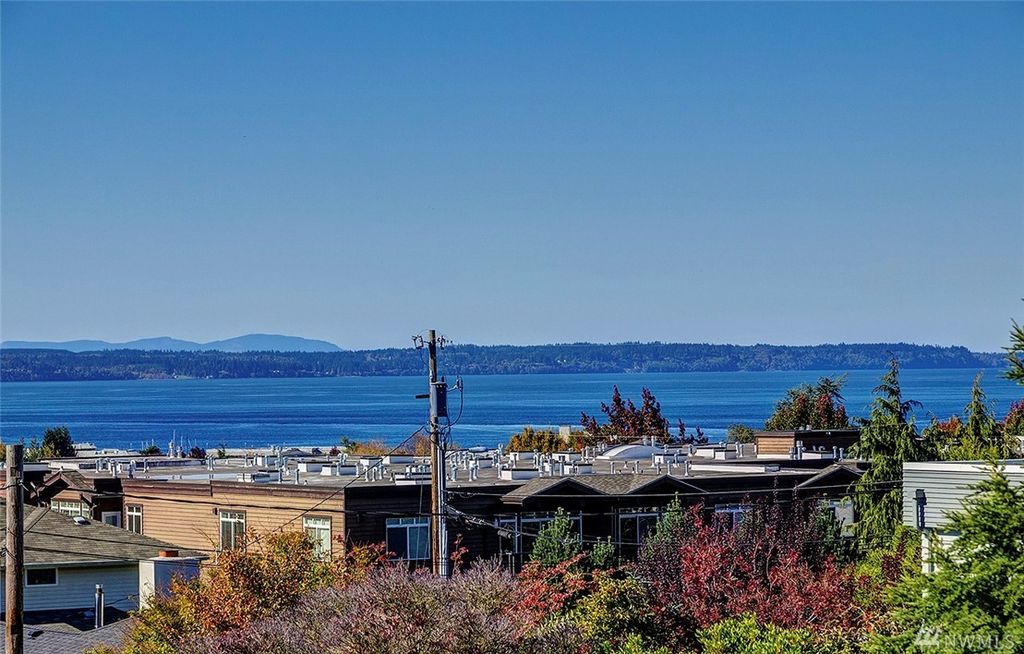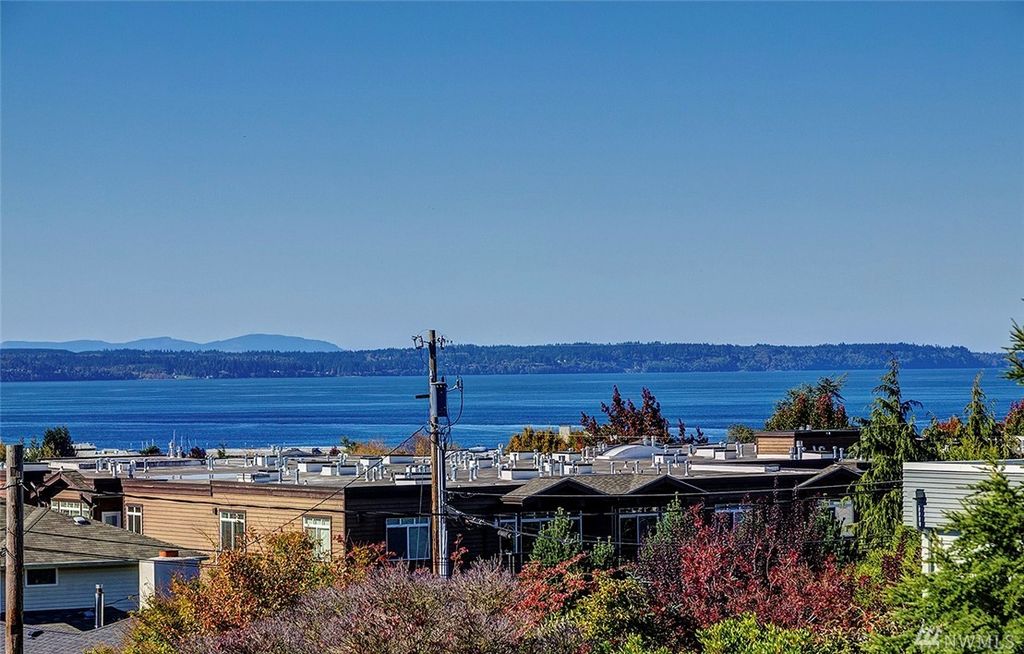 ---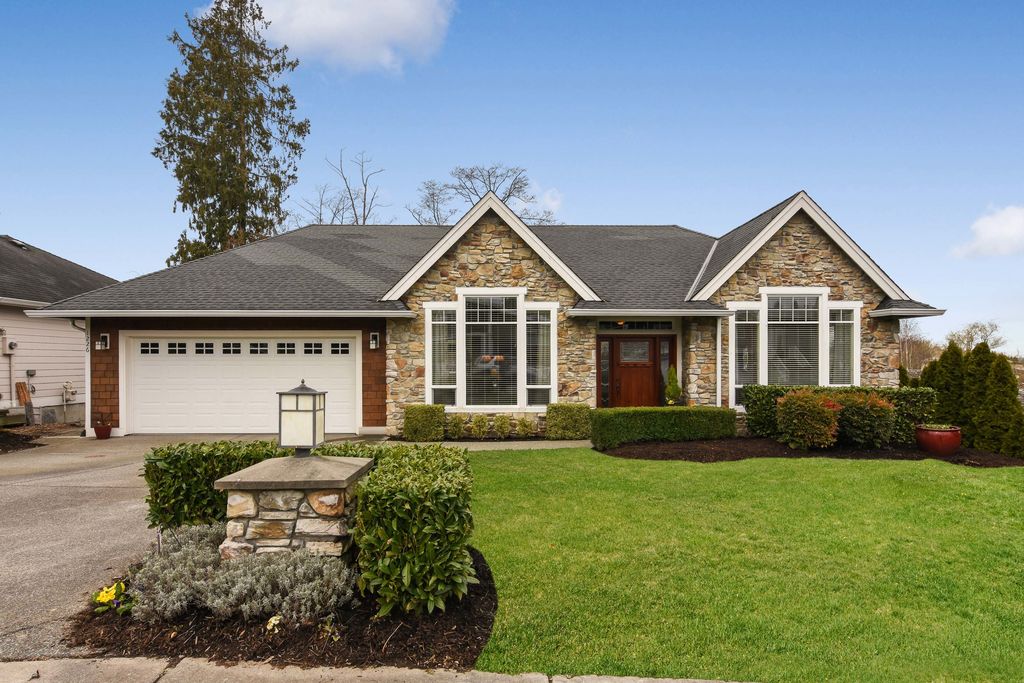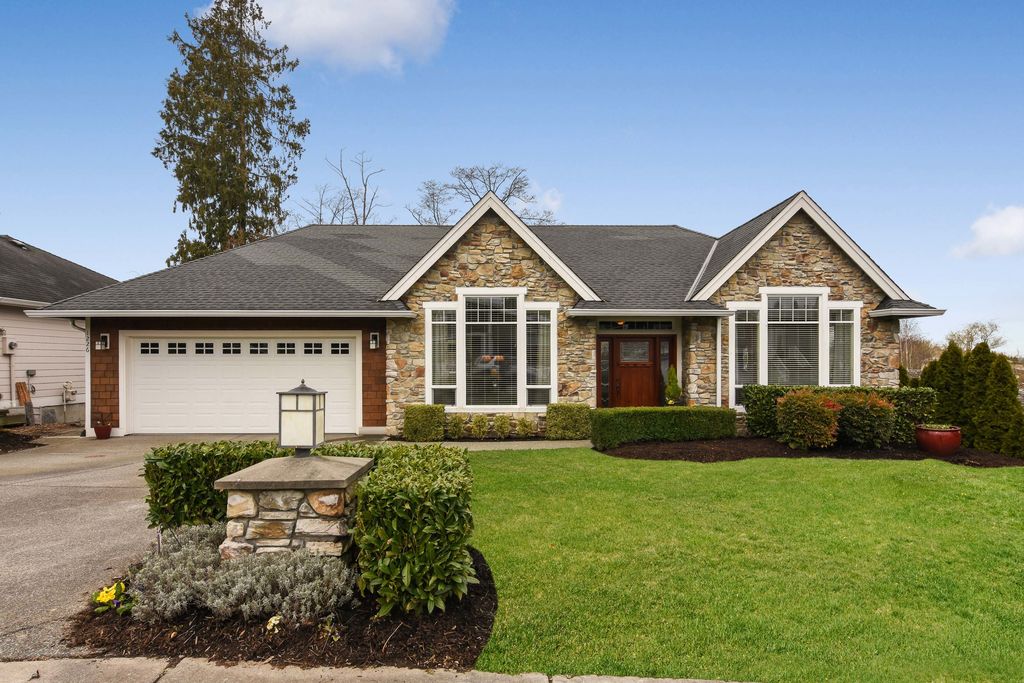 Located at 1226 7th Ave S Edmonds, WA 98020
Listed for $750,000
Beautifully maintained, this pristine, magazine-worthy residence offers exquisite style alongside premium amenities. Discover a fabulous 3,336-square-foot floorplan that includes an incredible master retreat, a private deck, a spa-like bath, and much more. This home is also in a highly desired location, just blocks to parks and less than 1 mile to Downtown Edmonds' shops, restaurants, pubs, and other attractions.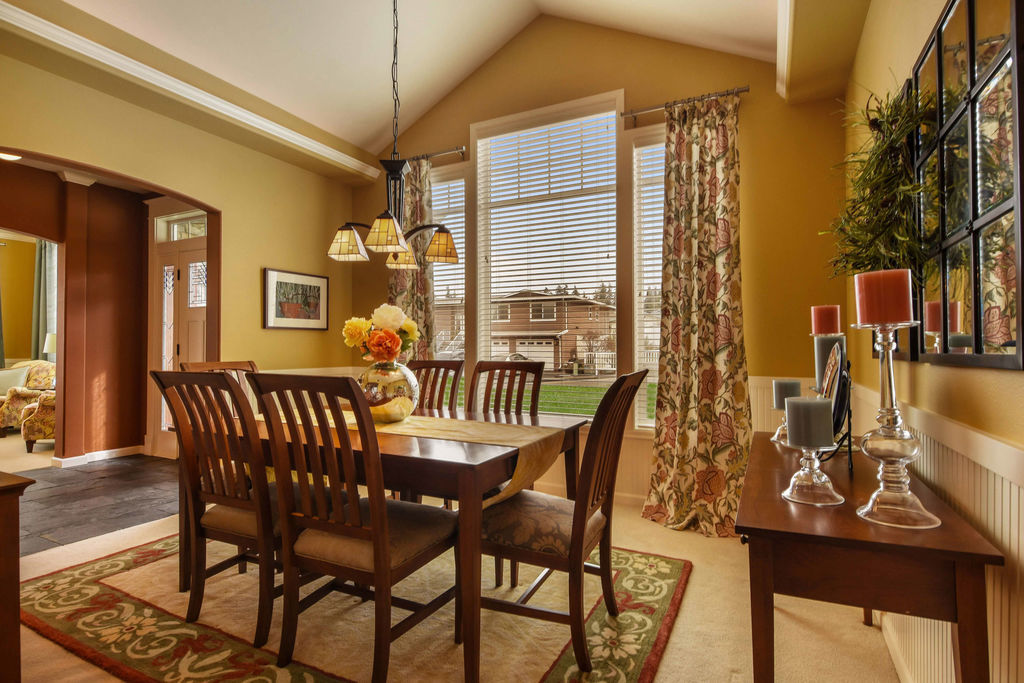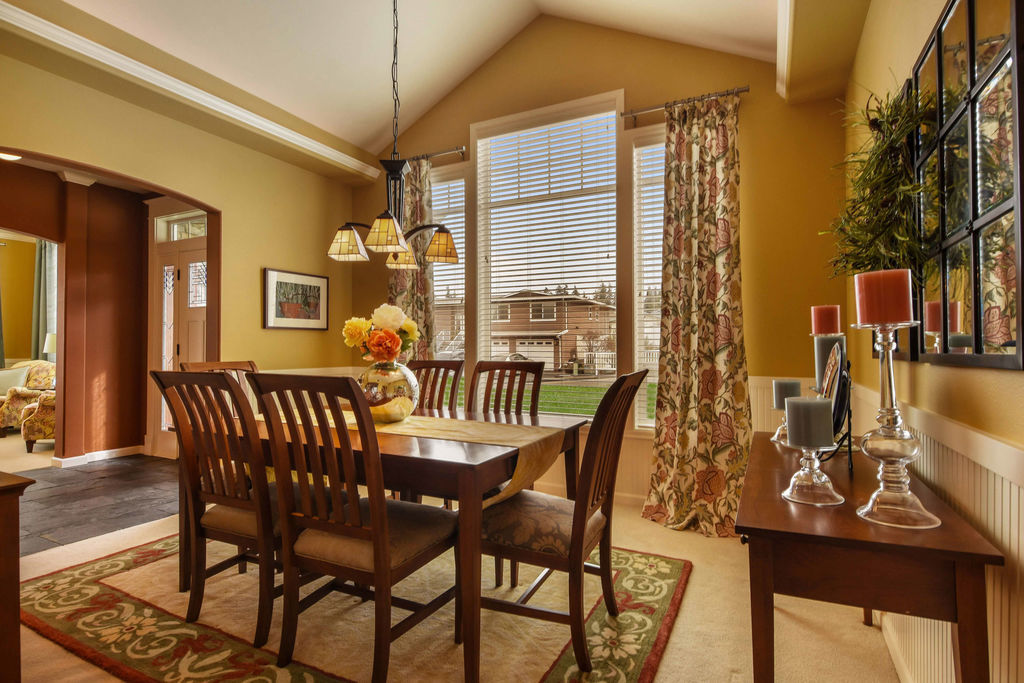 ---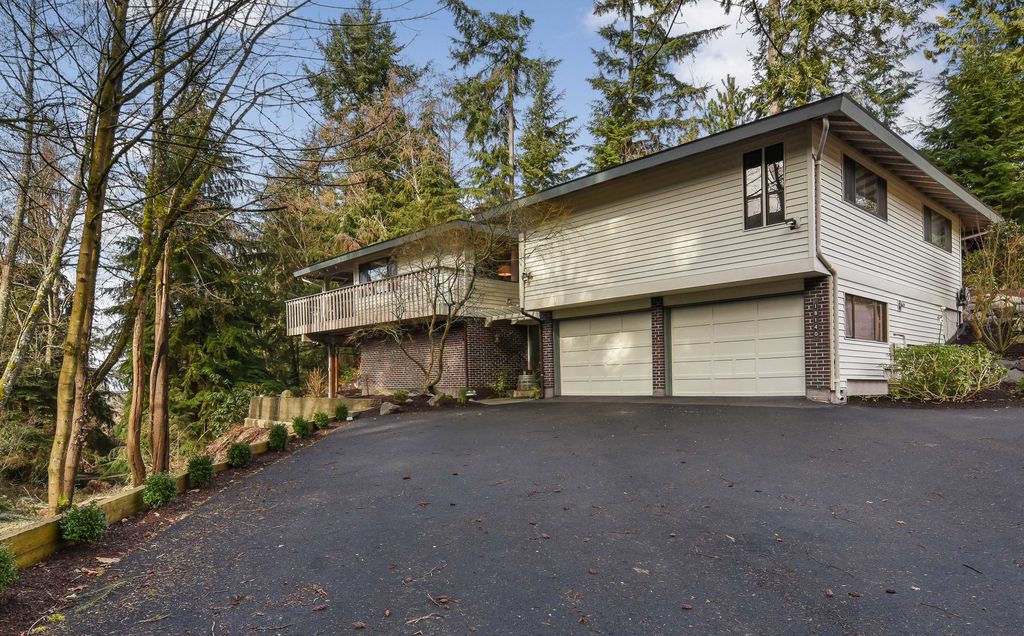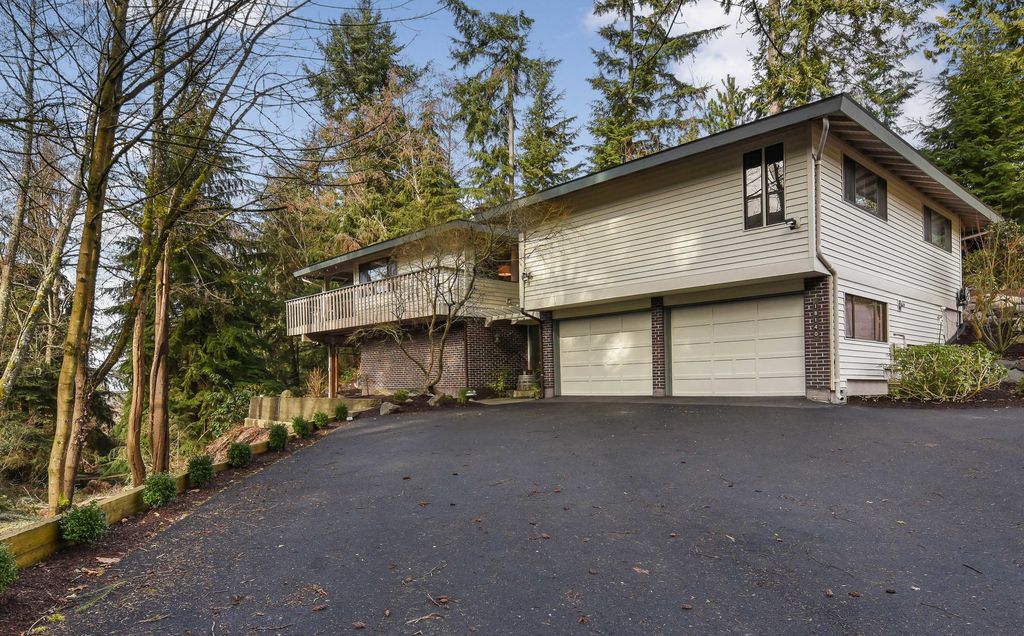 Located at 18140 84th Ave W Edmonds, WA 98026
Listed for $695,000
Showing off top-notch craftsmanship throughout, this 2,320-square-foot beauty features a spacious layout and thoughtful details in each room! Enjoy a sun-drenched kitchen, fireplaces in each common room, remodeled bathrooms, a multi-level deck, garden spaces, a circle driveway, and much more.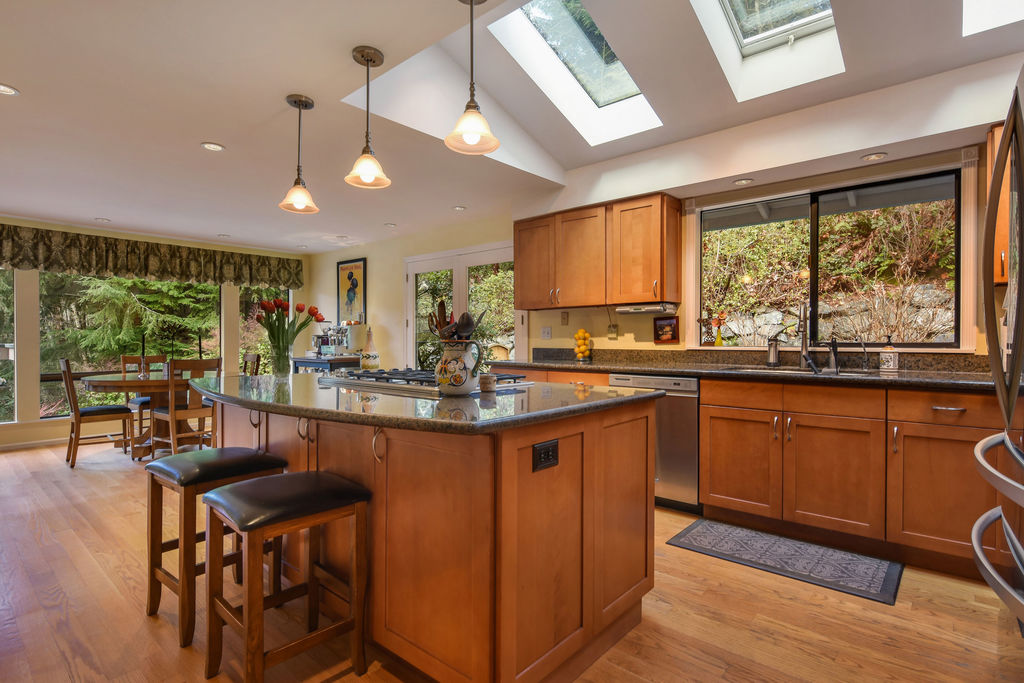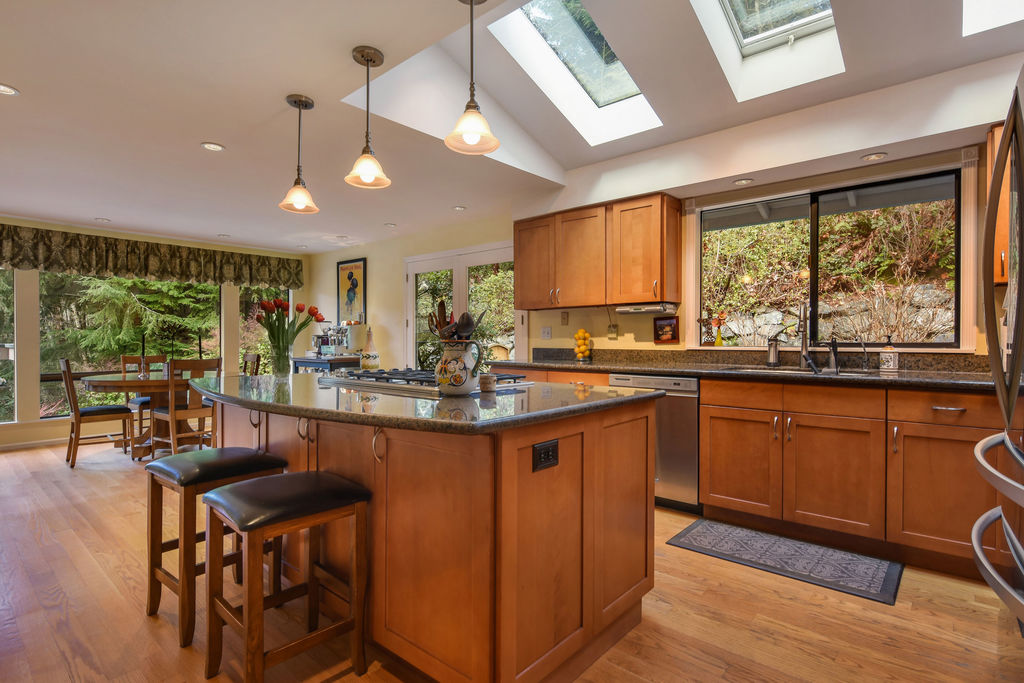 ---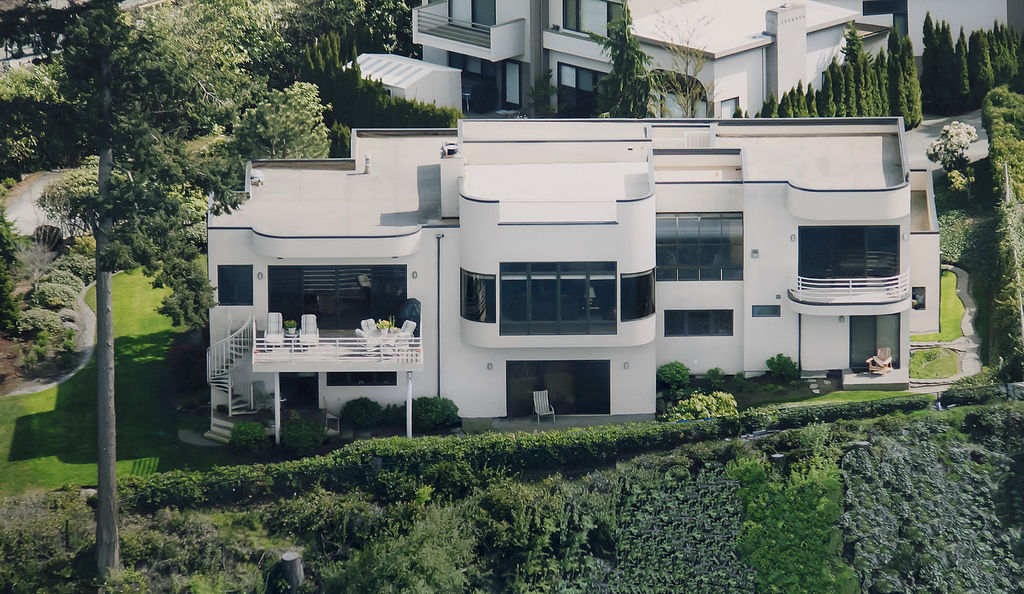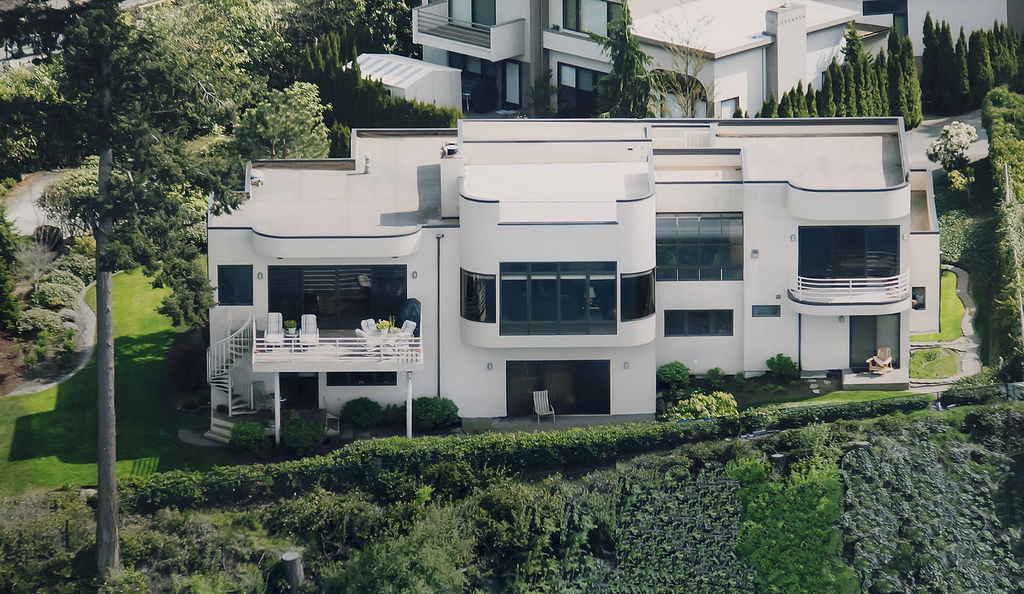 Located at 9233 Olympic View Dr Edmonds, WA 98020
Listed for $2,195,000
Discover graceful Streamline Moderne architecture with this 4,842-square-foot masterpiece! This rare waterfront residence offers jaw-dropping views of the Sound and Olympic Mountains from nearly every room. Whether you're entertaining a house filled with guests or simply enjoying quiet time in this vacation-worthy space, this home offers a truly fabulous lifestyle, all while being just 2 miles to the heart of Edmonds!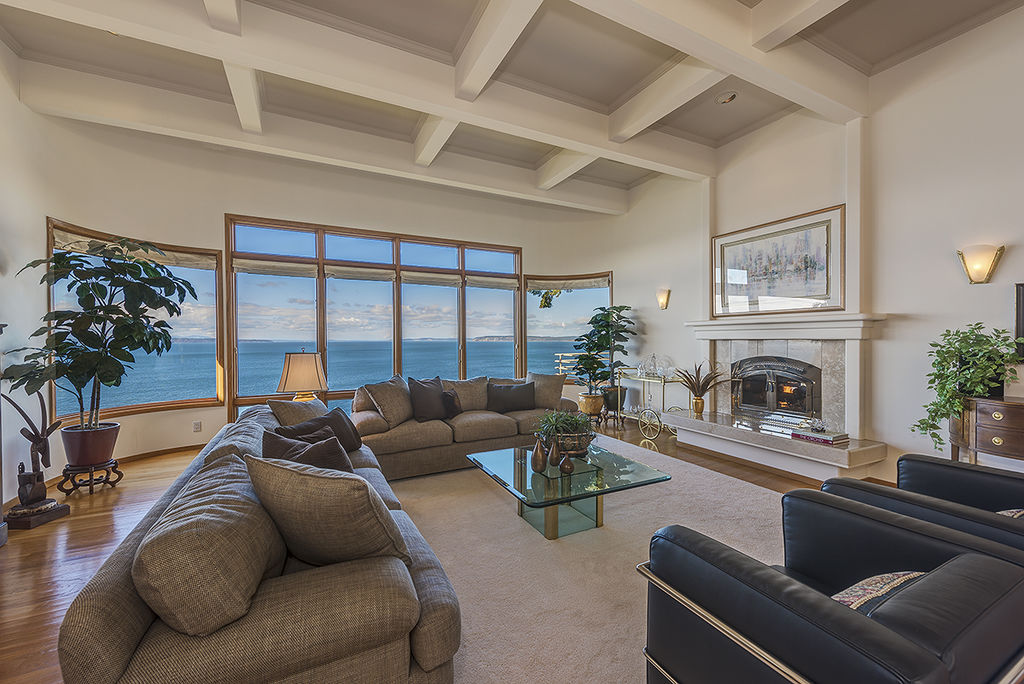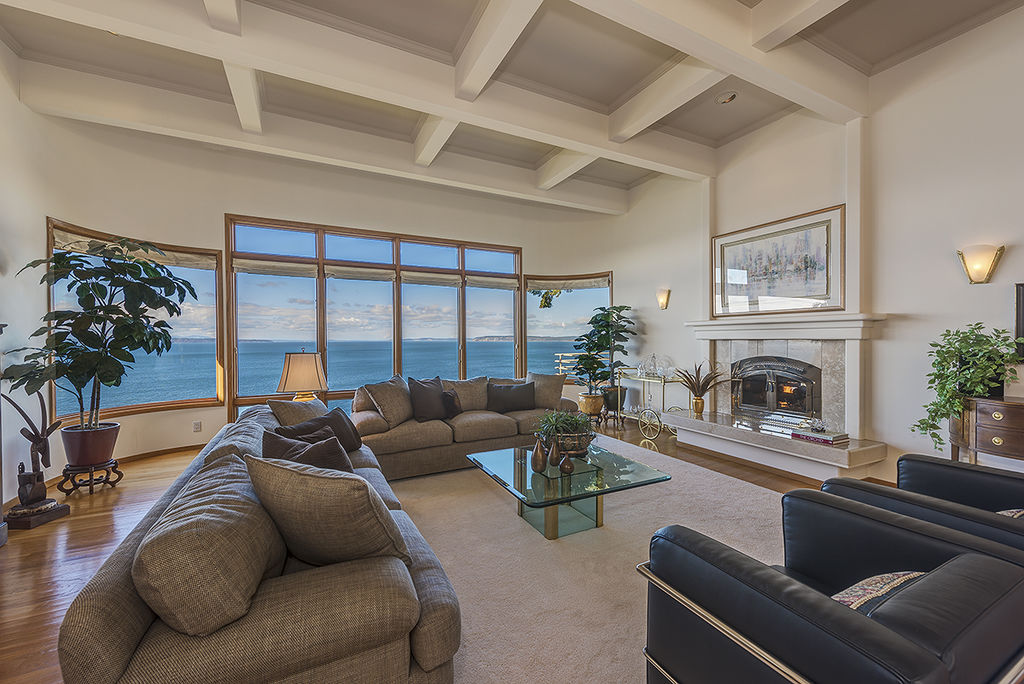 ---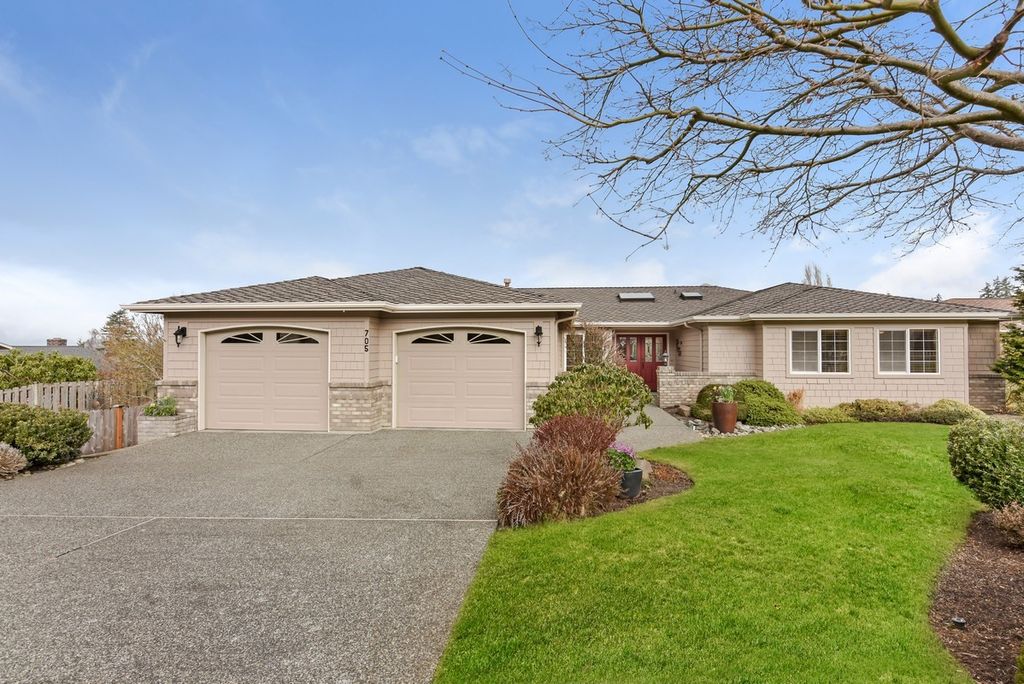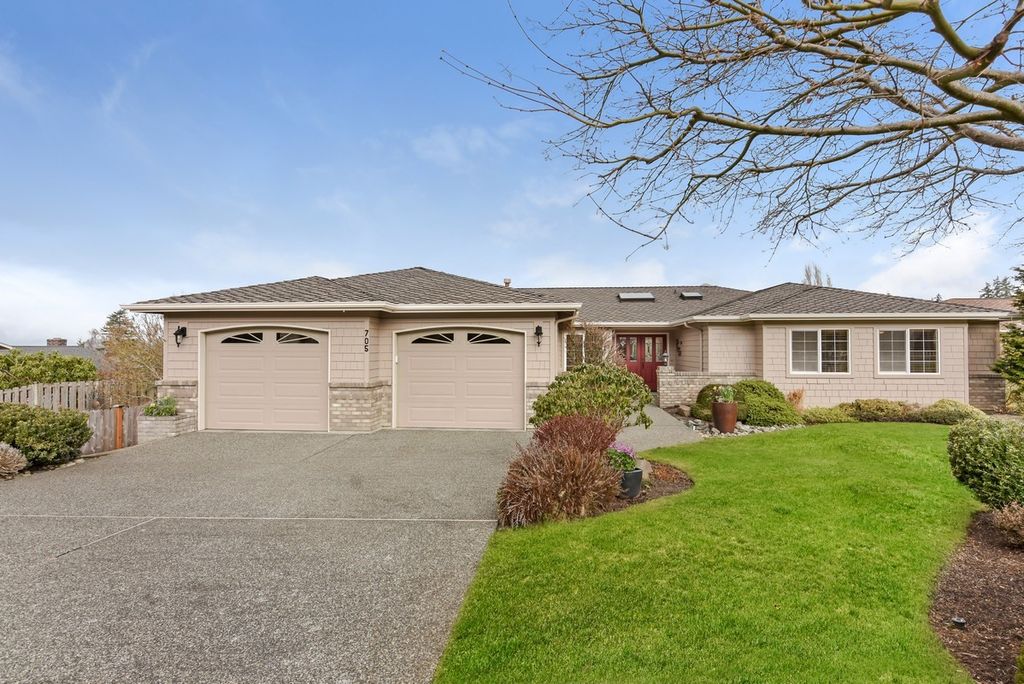 Located at 705 Birch Place Edmonds, WA 98020
Listed for $970,000
Wonderfully move-in ready, this expansive 2,660-square-foot gem offers ultimate comfort and convenience! Located just blocks to downtown and boasting Sound and Mountain views, this gorgeous haven is ready for entertaining. This home's huge master suite, palatial deck, and light-filled kitchen are especially of note.
Would you like to learn more about homes in Edmonds? Contact us anytime!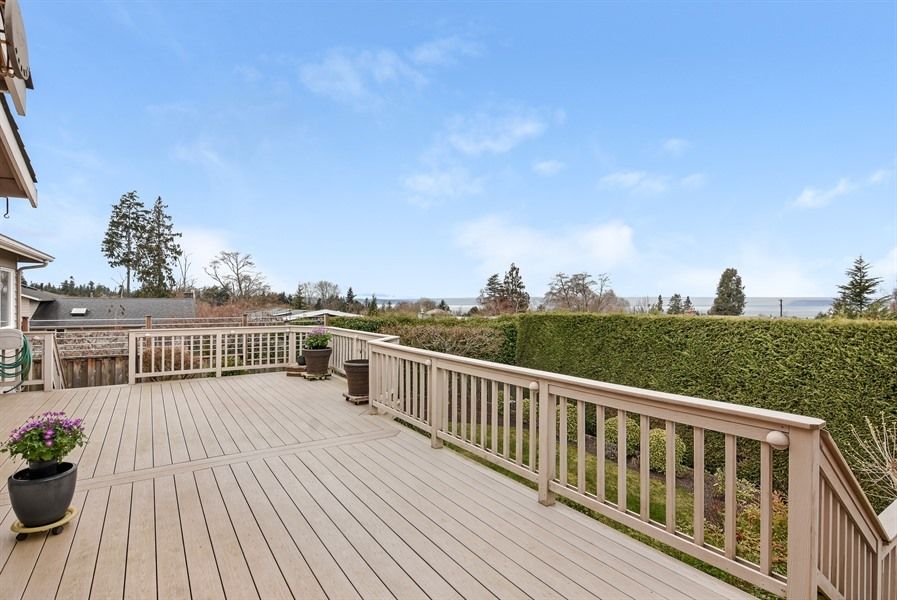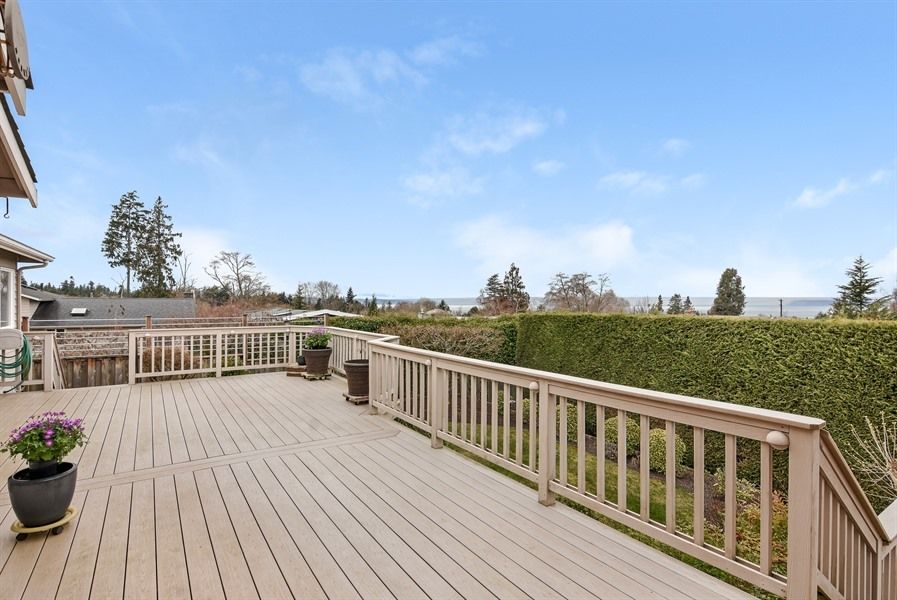 ---
---